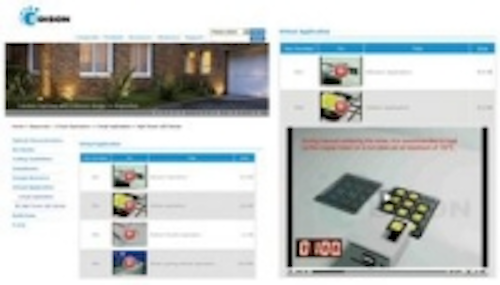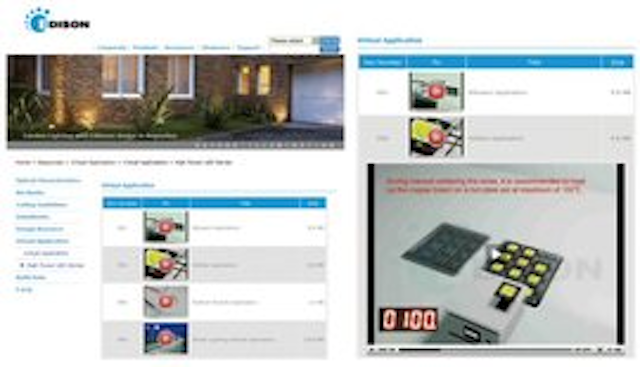 Date Announced: 15 Jul 2009
By transforming text-form documents to 3D animated objects, the virtual application is Edison Opto's new approach in helping the users for a quick, clear and accurate design-in guide using LED products.
Featuring Edixeon®, EdiStar, Federal and Street Light Modules, the four videos include short video clips highlighting important assembly steps, thermal design reference and electrical operations and allow the users to visualize the actual application in a 3D animated environment.
For customers' design resources, Edison Opto not only provides product technical datasheet, bin group ranking, reliability document, integrated module solution (EDIS) and application guides, but also offers 3D CAD drawings and optical radiation ray data. The design resources will continue to expand with the development of product series by Edison Opto.
A direct link to the virtual application guide can be found at Edison Opto's homepage. Please visit http://www.edison-opto.com.tw for more information.
Contact
Jill Hsu Marketing Planning Specialist Edison Opto Corporation Tel +886 2-8227-6996 Ext.8802 Fax +886 2-8227-6997
E-mail:jillhsu@edison-opto.com.tw
Web Site:www.edison-opto.com.tw