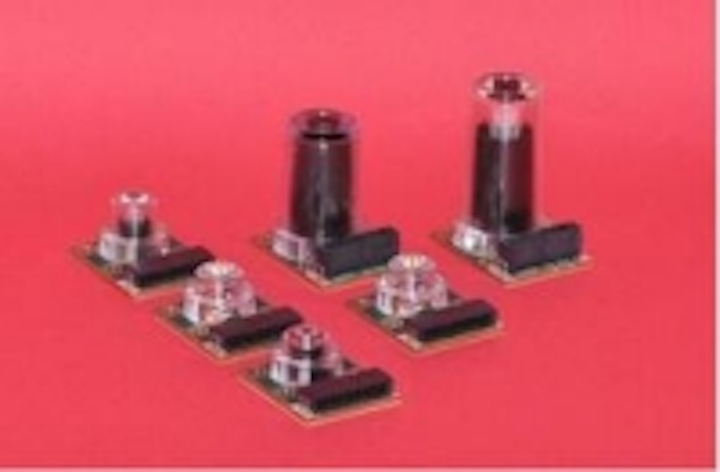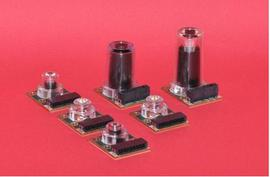 Date Announced: 16 Jul 2009
-- Bringing innovative LED solutions to market with Makrolon® polycarbonate
Pittsburgh -— Innovations in Optics, Inc., a recognized leader in LED (light emitting diode) lighting, develops solutions for OEMs across many industries. The company specializes in custom lighting and optics applications and also offers its own state-of-the-art product lines. In order to develop superior optical products for the medical, industrial and commercial markets, Innovations in Optics needed a material that was transparent, resisted yellowing and could withstand high levels of heat.
Innovations in Optics researched several materials and found two to be the best available – Makrolon® LED2245 and Makrolon LED2045 polycarbonate resins from Bayer MaterialScience LLC. As a leader in LED materials solutions, Bayer MaterialScience designed these resins specifically for demanding, high-brightness LED applications.
Because of the many benefits it offers, including a typical lifecycle of 50,000 hours, low maintenance and low energy consumption, LED lighting is a fast-growing market. Bayer MaterialScience's polycarbonate resins for LED applications offer excellent light transmittance, low haze, and improved thermal resistance, along with the impact strength of Makrolon polycarbonate resin, which is ideal for a demanding LED lens / optic material.
"We spent several months evaluating every plastic material we could get our hands on," said Thomas Brukilacchio, Ph.D., president, Innovations in Optics, Inc. "Polycarbonate is already mechanically a great material – for example, it doesn't crack when we need to lock it down with self-tapping screws. The added benefits of excellent heat resistance and non-yellowing properties offered by Bayer MaterialScience's Makrolon polycarbonate materials for LED applications make them ideal for our products and OEM solutions."
Innovations in Optics is introducing a new product line, LumiBright LE (Light Engine), that offers an LED-based system with a long life and low cost. The line was designed specifically around Makrolon LED2045 polycarbonate resin because of the unique set of properties it offered.
"Our LumiBright LE light engines will offer five different optics choices now and even more in the future," explained Brukilacchio. "We wanted a material that would work for all of these choices, and this particular polycarbonate resin was the only one we evaluated that met our requirements over time."
Aside from offering its own line of LED products, Innovations in Optics also serves as a resource for OEMs, developing solutions and then licensing the technology back to them. Innovations in Optics is able to manufacture small volumes of products in its fully equipped engineering facility in Woburn, Mass., but also has contract manufacturers that it utilizes for higher volumes. One line of products that is currently being manufactured at a contract manufacturer in China would not have been possible without Makrolon LED2245, according to Brukilacchio.
"That particular program would have failed without a material that could survive being close to the LED die – that is, a very high power and high flux area which requires that the material doesn't yellow – and have the heat resistance that, in our experience, only this polycarbonate offered," said Brukilacchio.
"There is no question that LEDs are a growth market, and Bayer MaterialScience is at the forefront, offering polycarbonate materials specifically designed to meet the market's unique challenges," said Gerald DiBattista, market segment leader, IT, Electrical/Electronics Polycarbonates, Bayer MaterialScience LLC. Innovations in Optics is a perfect example of a company with specific material requirements. Our specially engineered polycarbonates were able to fulfill those requirements, and in doing so, helped bring these projects to life. We are focused on providing solutions in several key areas within the LED lighting system including optics, diffusers, reflectors and housings. We aim to be the total material resource for lighting OEMs."
Bayer MaterialScience LLC is one of the leading producers of polymers and high-performance plastics in North America and is part of the global Bayer MaterialScience business with nearly 15,100 employees at 30 sites around the world and 2008 sales of 9.7 billion euros. Business activities are focused on the manufacture of high-tech polymer materials and the development of innovative solutions for products used in many areas of daily life. The main segments served are the automotive, electrical and electronics, construction, medical, and sports and leisure industries.
Contact
Bayer MaterialScience Ph: 1-800-662-2927
E-mail:naftainfo@bayerbms.com
Web Site:www.bayermaterialsciencenafta.com