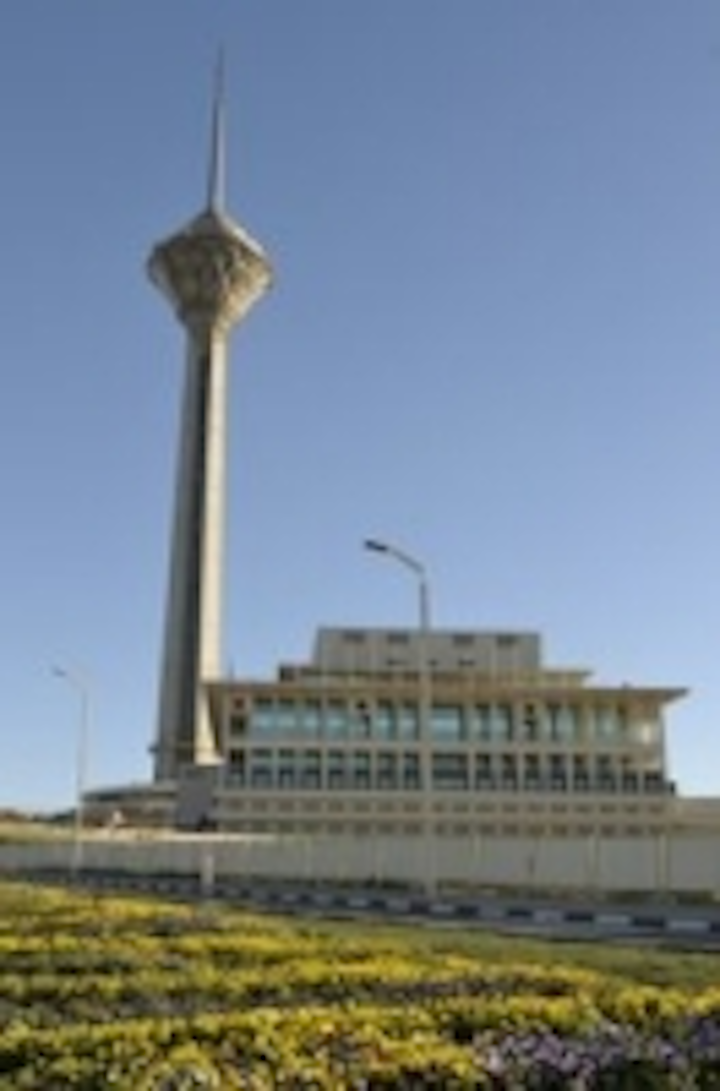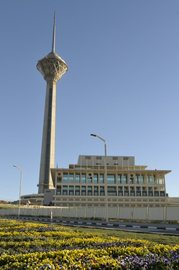 Date Announced: 28 Jul 2009
-- THE ILLUMINATION OF A NATION
-- Oldham-based Aircraft Warning Light Specialist to crown the Middle-East's tallest structure
It's been 9 years in the making but now construction is finished, the Milad Tower complex in Tehran is fast becoming a source of immense Iranian national pride and Oldham-based British firm, Delta Obstruction Lighting (DOL) is playing a key role in making that possible.
When DOL finishes supervising installation of the tower's aircraft warning lighting system, it will be the final piece in the jigsaw for the awe-inspiring structure, which at 435m is the fourth largest tower in the world behind the CN Tower in Toronto, the Ostankino Tower in Moscow, and the Oriental Pearl Tower in Shanghai.
The Milad project is a celebration of Iranian culture, solely commissioning Iranian companies for construction and only sourcing materials found locally in Iran. Indeed, the word 'Milad' means 'birth' in Persian and it has certainly been a labour of love for the project's contractors, who have worked tirelessly to ensure the central tower and its surrounding components are of outstanding build quality.
However, as with any large structure it is a major obstruction to aircraft and with Tehran's Imam Khomeini International Airport located in close vicinity it was imperative that the tower be fitted with an aircraft warning system that not only met International Civil Aviation Regulations but exceeded them.
Having searched high and low within Iran, the project's chief contractor 'Datis Sameneh' eventually resigned itself to sourcing a system from outside the country. It put the contract out to tender in January 2008 and subsequently awarded the contract to design, manufacture and supervise the installation of an aircraft warning system to DOL in July 2008, after hearing about its impressive work on other high profile jobs in the Middle East.
"When we design an aircraft warning lighting system we usually complete the installation ourselves but in order to preserve this job's Iranian authenticity, Datis Sameneh asked us to train and supervise its operatives. To be invited to work on this project was an honour in itself so that request was the least we could do," said DOL Managing Director, Tariq Mukhtar.
Located in Northern Tehran, the Milad is a major obstruction for pilots descending into any of the city's three airports and with the Middle-East's second most populated city sitting on its doorstep a disaster would leave a scar on the landscape and a scar in the souls of Tehran's 8 million inhabitants.
At all costs that had to be avoided so DOL set about using its 30 years experience and substantial LED lighting portfolio to illuminate the tower so that in darkness it could be seen from miles around.
After much deliberation DOL proposed a lighting system equipping the tower with a total of 36 lights:
• 18 Delta designed WL99s - a high intensity unidirectional white flashing strobe light (xenon) designed to provide 120 degree horizontal with narrow vertical beam pattern. Made from stainless steel, it contains an automatic day/twilight/night light intensity adjustor.
• 16 Delta designed WL6000s - a medium intensity omni-directional LED light offering over 50,000 burning hours. It uses secondary optics to generate light beam in a horizontal plane, preventing unnecessary vertical dispersion. Omitting high quality red light, the LED doesn't need colour filters.
• 2 Delta designed WL1000s - a low intensity light combining modern surface mounted lamp technology with high powered LEDs. Consuming very little energy, it gives an exceptionally long life of more than 100,000 hours and its mounting on PCBs (Printed Circuit Boards) allows for easy replacement.
DOL proposed splitting the tower into 9 levels with Level 1 at the peak of the antenna and the remaining 8 levels at 50m intervals going down. At levels 2 to 9 an arrangement of alternate WL99s and WL600s would encircle the tower (and its impressive pod) at 90 degree intervals.
On Level 1 - the main antenna - two WL99s would sit just below the pinnacle which will be crowned by two impressive WL1000 beacons. To ensure their correct operation, DOL proposed system-monitoring by GSM communicators from a central control facility.
Once Datis Sameneh approved the plan the lights were designed and manufactured by Delta Obstruction Lighting before being shipped to Tehran in May 2009 for the beginning of installation. Lead times were always tight but DOL managed to supply the lights on time and to budget ready for the installation team to begin work
One month later and operatives from sister company Delta International Steeplejacks (DSJ) – an expert in high altitude installation – are busy supervising the final phase of what is now one of the world's greatest structures.
"Our reputation for providing bespoke aircraft warning lighting solutions from design right through to installation is spreading throughout the world and this project is a good example of that. Having never worked in Iran before we were invited to illuminate the country's most visible and recognisable landmark, which says a lot about the products we produce and the services we provide." added Tariq.
Contact
Delta House, Wrigley Street, Oldham, OL4 1SL, United Kingdom Tel: +44 (0) 161 785 4940
E-mail:emma.wimpeney@powell-pr.co.uk