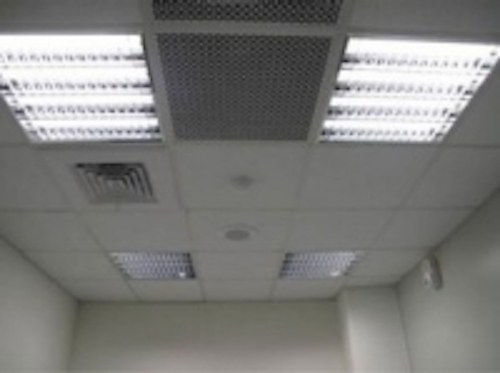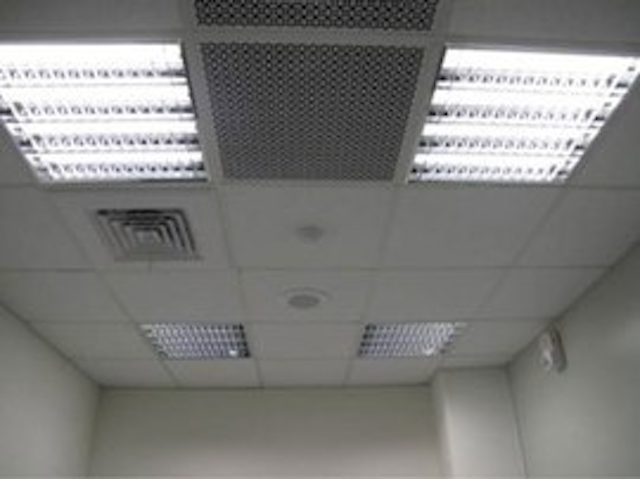 Date Announced: 07 Jul 2009
A crucial and recently celebrated element to becoming a partner of global environmental protection is Solid State Lighting. Using LEDs to replace traditional, voracious lighting systems seems to be the likely trend and correct solution to reducing power consumption. For the past 26 years, Everlight Electronics, Co., LTD. has endeavored towards improving LED technology to address the issue of energy savings and made significant progress in being a pioneer for Green.
"The best way to lead is through example." That is why Everlight took the task of completely retrofitting its headquarters with Everlight manufactured 2' x 2' LED T5 OL-Deluxe Lighting fixtures. The first stage of this process began in March, 2008, replacing fluorescent lighting in all production levels of the building.
By the end of the second stage in October, 2008, all 7 levels of the environmental friendly headquarters were successfully retrofitted with over 1000 units of the Everlight 2' x 2' LED T5 OL-Deluxe Lighting fixtures. Not only has this endeavor proved that Solid State Lighting is here but has also publicly demonstrated Everlight LED advantages - sufficient and uniform light output, high CRI of >75%, significant power savings, and virtual obsolescing of replacements and maintenance.
"It is a good idea to use LED lighting to replace the traditional CCFL lighting in our office setting. It has improved the lighting environment as well as decreased our power consumption rate," said Vic Li, an employee of Everlight Headquarters, Taipei, Taiwan. "Now we are trying our best to educate more of the population on the necessity of LED lighting systems and being a partner of environmental protection. It is those who see a true need and embrace it that truly make a difference."
To find out exactly how much money and or power you could save by using Everlight Office Lighting products, please click the following EVERLIGHT OL-Deluxe Online Calculator URL: http://www.everlight.com//upload/Flash/everlight_eng.html.
About Everlight Electronics Co. Ltd.
Everlight Electronics Co. Ltd is a fast-growing global manufacturer of LEDs, displays, infrared and optocoupler components serving various applications in the lighting, consumer, computing, automotive, telecommunication and industrial market segments.
Everlight's annual growth over the past ten years is the combined result of its well-engineered products, highly efficient in-house manufacturing facilities and extensive global supply chain. Founded in 1983, Everlight today is a $300 million company headquartered in Taipei, Taiwan, with over 4,000 employees and operations in China, Asia, North America and Europe.
Contact
Everlight
E-mail:weikailiu@everlight.com
Web Site:www.everlight.com