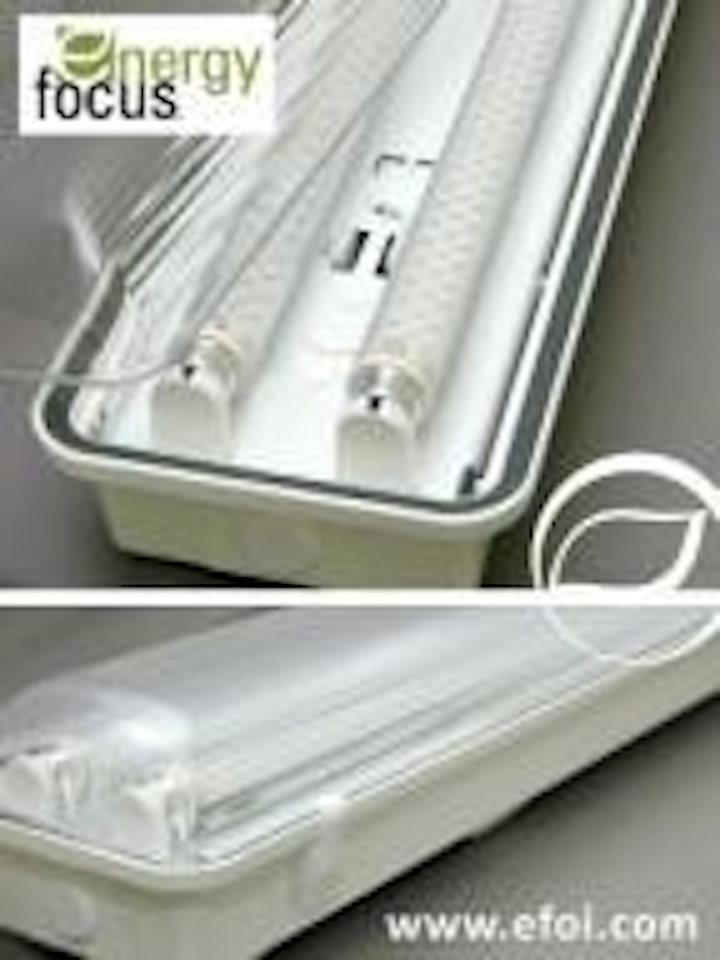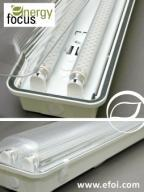 Date Announced: 09 Jul 2009
SOLON, Ohio - Energy Focus Inc., a global leader in energy-efficient lighting technologies, has announced that it is offering a 2, 3, and 4 lamp LED Parking Garage Fixture using its newest LED lighting solution - energy efficient LED Light Tubes - aimed directly at addressing President Obama and Energy Secretary Chu's recent challenge to reduce America's energy consumption for lighting to less than the current 7% of overall energy consumption.
Gerritt Reinders, Energy Focus' VP of Solutions Sales, commented: "Using only about half the power of conventional fluorescent fixtures and about one third that of conventional metal halide fixtures our new retrofit product offers all the advantages of LED lighting - controllability, low maintenance and full output even at the coldest temperatures but with an important difference: Energy Focus' product can do it at only a fraction of the cost of 1st generation "high power" LED approaches."
"The 'secret,'" Joe Kaveski, Energy Focus' CEO said, "is in using 200 low power, but highly efficient LEDs to distribute both the light and heat over the length of the four foot tube. That approach neatly solves the thermal problems normally associated with high output LED solutions without expensive heat sinks while allowing us to incorporate much of the hardware that's been devolved over the years for fluorescent."
"Energy and maintenance savings are equally as important as first cost in creating a sustainable solution," Mr. Kaveski continued. "Because our LED Parking Garage solution can pay for itself and generate significant savings over its long life even without considering rebates, we expect the strong interest we've received from pre-viewing the new line of fixtures with customers only to increase as the government's stimulus projects come on line later this year. In particular, we believe by offering an LED solution that's both affordable and efficient that we've addressed GSA Acting Administrator Paul Prouty's February call to convert parking garages to LED lighting."
About Energy Focus, Inc.
Energy Focus, Inc. is a leading supplier of energy solutions and the world's only supplier of EFO(R), a lighting technology that is more efficient than conventional electric lamps. Energy Focus products are designed, manufactured and marketed for the commercial lighting and swimming pool markets. Energy Focus solutions provides energy savings, aesthetic, safety and maintenance cost benefits over conventional lighting. Customers include supermarket chains, retail stores, museums, theme parks and casinos, hotels, swimming pool builders and many others. Company headquarters are located at 32000 Aurora Rd., Solon, OH 44139. The company has additional offices in Pleasanton, CA, United Kingdom and Germany.
Contact
Public Relations Office Energy Focus, Inc. Ph: +1-440-715-1295
E-mail:pr@energyfocusinc.com
Web Site:www.energyfocusinc.com