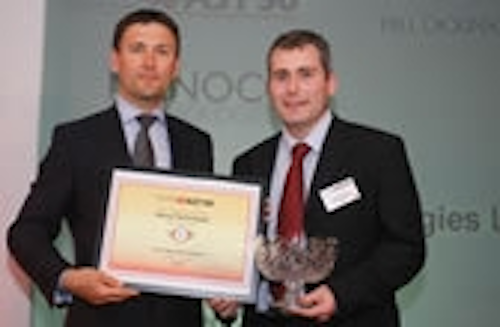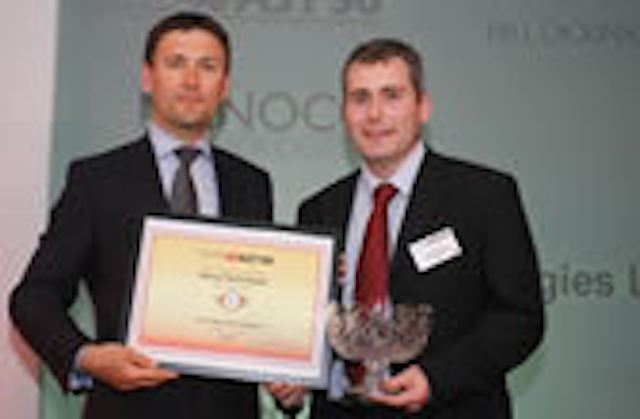 Date Announced: 27 Jul 2009
Manchester, United Kingdom -- Last week Nanoco Technologies topped the ranking at Crain's Manchester Business inaugural Fast 50 awards.
The Fast 50's were presented to the top 50 fastest growing companies in the Greater Manchester area based on annual growth over a three year period.
The event was held at Old Trafford, the home of Manchester United Football Club.
Torsten Schanze, Operations Manager of Nanoco Technologies, received the award on behalf of the company. In a statement he pointed out that: "This accolade recognizes the tremendous speed at which Nanoco has developed over the past couple of years. The move into new and purpose built facilities, the recent expansion of those facilities, the flotation on the stock market and the number of new hires show that the company is moving in the right direction, especially in these difficult economic times."
About Nanoco:
Nanoco Technologies Ltd., the subsidiary of London Stock Exchange, AIM traded Nanoco Group PLC, is a leader in the global quantum dot market. Nanoco develops, manufactures and supplies the quality and quantity of quantum dots its customers require, at a price which enables quantum dot applications to come to market successfully throughout the world. Nanoco is focused on the development and mass production of its Heavy Metal Free quantum dot technology.
Contact
Nanoco Group plc: +44 (0) 161 603 7900 Ruth Hailwood
E-mail:rhailwood@nanocotechnologies.com
Web Site:www.nanocotechnologies.com