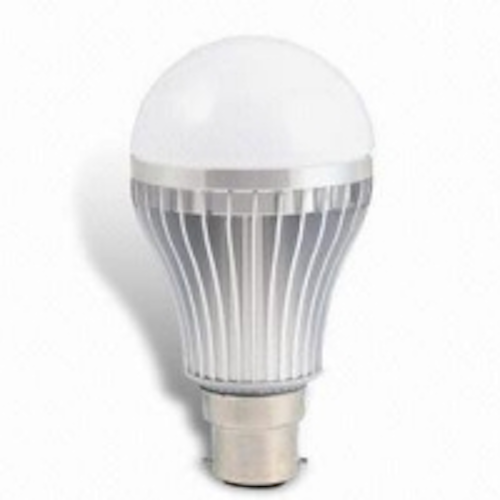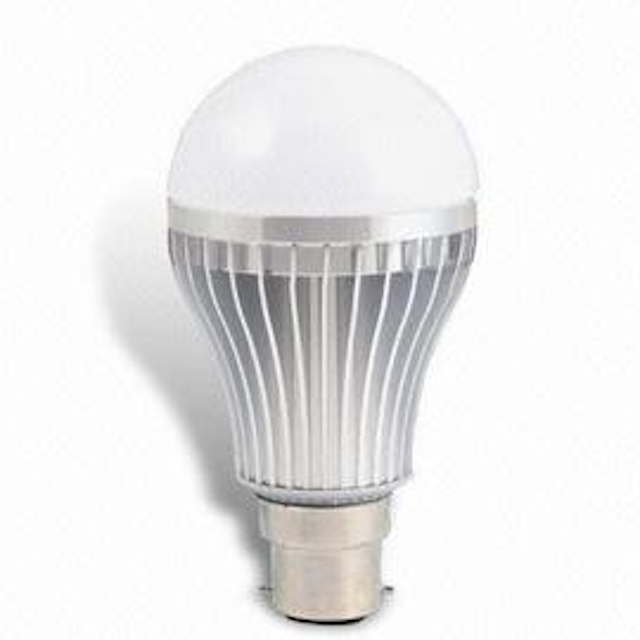 Date Announced: 07 Oct 2009
Lighting Orient (www.ledlightsorient.com) announce the launch of 5W dimmable LED bulbs. We believe it's a new excellent product for replacement of incandescent bulbs.
Compare with CFL bulbs, one main advantage of LED bulbs is dimmable. Now we releases 5W dimmable LED bulbs. Luminous flux can be 380lm. Warm white and pure white are both available.
Compare with incandescent bulbs, it can save over 80% energy. Because of dimmable function, we believe it's a excellent products to replace incandescent and CFL bulbs.
Main Features
1. Lampholder Model: E26/27
2. LED Sources: 5 x 1W high power LED
3. Power Consumption: 5W
4. Colors: white, warm white, cool white, red, yellow, blue and green
5. Luminous Flux
5.1 White: 380lm
5.2 Warm White: 330lm
6. Dimension: 110mm*Φ60
7. Input Voltage: AC 100 to 240V 50-60HZ
8. Material: Aluminum and Glass
Besides, 3W LED bulbs are also available. Lampholder of E14, E22, E26 and E27 are all available. For more information, please visit
http://www.ledlightsorient.com/led-bulbs-c-1.html
Contact
Leo, Marketing and Sales Director Lighting Orient Co., Limited Address: Building 5, Shangsha Innovation Technology Park, Futian District, Shenzhen City, Guangdong Province, China. leo@ledlightsorient.com Tel: 86-755-82535556 Fax: 86-755-82535768
E-mail:www.ledlightsorient.com