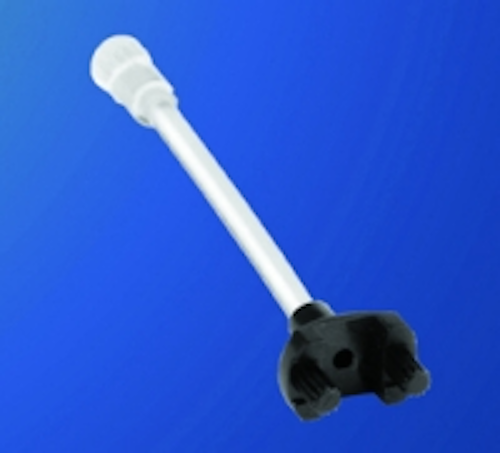 Date Announced: 13 Oct 2009
Elma Electronic, a leading designer and manufacturer of rotary components and LEDs, offers flexible light guides that facilitate a wide range of adaptable panel indicating options.
Elma's flexible light guides can be bent in 90 degree or other angles. This allows the LED to be mounted to a PCB while fixed to a panel at a right angle. Available in various lengths, the LED mounting can be done in a vast array of positions, locations, around corners or components, and more.
The flexible light guides from Elma have common sizes of 2mm diameter, 80 or 150 mm length, and black and clear tube colors. However, the light guides are customizable to the customer's requirements. They are designed for -40 degrees Celsius to 85 degrees Celsius ambient temperatures and housings and lens material to UL94 flammability standards. Elma also offers surface mount design (SMD) LEDs that can be used in conjunction with the flexible light guides.
The lead time is stock to 2 weeks ARO. For more information on Elma's LEDs, switches, knobs, and custom design services, please contact Mark Thorsell at 510-656-5829 x228.
About Elma Electronic
Elma Electronic Inc. is a leading manufacturer and supplier of enclosures, backplanes, cabinets, cases, and "ready-to-run" packaging for CPCI, Rugged COTS, VME/64x, VXI, PC and custom bus structures. Elma's component product line offers a wide selection of top quality switches knobs and LED arrays. The company has been a worldwide supplier of dependable, high performance products for over 35 years. Elma operates three facilities in the continental United States plus has locations in Switzerland, Germany, France, the United Kingdom and Israel.
Elma Electronic Inc. is located at 44350 Grimmer Blvd., Fremont, CA 94538 USA. Telephone (510) 656-3400 - Fax (510) 656-3783.
Contact
Mark Thorsell
E-mail:mark.thorsell@elma.com
Web Site:www.elma.com