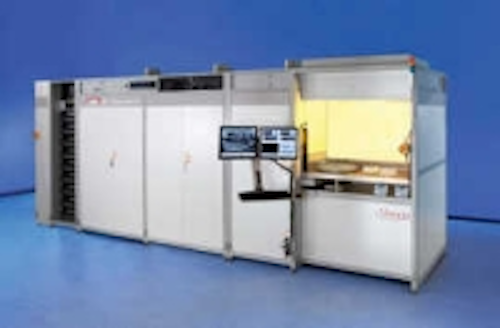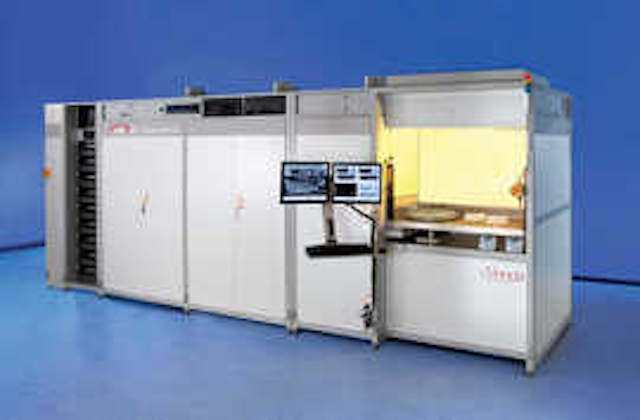 Date Announced: 02 Oct 2009
PLAINVIEW, N.Y. -- Veeco Instruments Inc. (Nasdaq: VECO) announced today that Bridgelux, Inc., a U.S. lighting company and leading supplier of energy-saving light-emitting diode (LED)-based light sources, has placed a multi-unit order for Veeco's TurboDisc® K465™ gallium nitride (GaN) Metal Organic Chemical Vapor Deposition (MOCVD) systems to support its production ramp.
"Bridgelux is focused on enabling mass adoption of LED-based solid-state lighting by reducing the cost of light for the general lighting market," stated Mark Swoboda, Bridgelux Chief Executive Officer. "Bridgelux is committed to the advancement of our core LED materials and process technologies. We expect Veeco to be a strategic partner for our manufacturing expansion." Bill Miller, Ph.D., Senior Vice President, General Manager of Veeco's MOCVD Operations, commented, "We are pleased to have been selected by Bridgelux to meet their production ramp for interior and exterior general illumination applications. Bridgelux is an important industry player, and we are very excited to secure this important new customer."
The Veeco TurboDisc K465 GaN MOCVD System is the only production-proven, fully automated MOCVD platform available on the market today. The "K-Series" MOCVD platform includes the K465 for GaN LED applications and the K475 for arsenic phosphide (As/P) LED and solar applications. These fully-automated platforms have demonstrated high productivity and reduced cost of ownership in the industry's latest volume production fabs.
About Bridgelux
Bridgelux is a U.S. lighting company and leading provider of high-power, cost-effective and energy-efficient light-emitting diode (LED) solutions. Focused on bringing innovation to light, Bridgelux's proprietary epitaxial technology, advanced chip designs and leading-edge LED packaging technology have enabled the company to develop advanced solid-state lighting (SSL) products that offer superior quality, are lower in cost and environmentally friendly—all without compromising performance. In addition to LED chips, the company delivers a range of SSL light sources that customers can easily integrate into a variety of lighting applications that will open up new markets in solid-state lighting. Founded in 2002, Bridgelux is headquartered in Sunnyvale, Calif. For more information about the company, please visit www.bridgelux.com.
About Veeco
Veeco Instruments Inc. manufactures enabling solutions for customers in the HB-LED, solar, data storage, semiconductor, scientific research and industrial markets. We have leading technology positions in our three businesses: LED & Solar Process Equipment, Data Storage Process Equipment, and Metrology Instruments. Veeco's manufacturing and engineering facilities are located in New York, New Jersey, California, Colorado, Arizona, Massachusetts and Minnesota. Global sales and service offices are located throughout the U.S., Europe, Japan and APAC. For more information about the company, please visit
www.veeco.com.
www.veeco.com.
-
Contact
Veeco Instruments
E-mail:***
Web Site:www.veeco.com