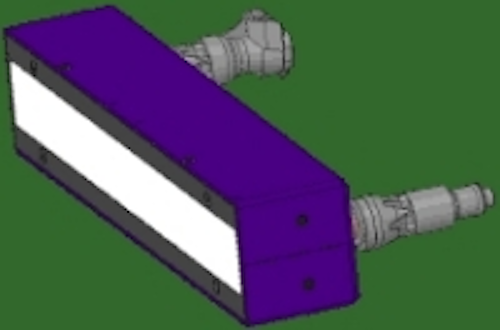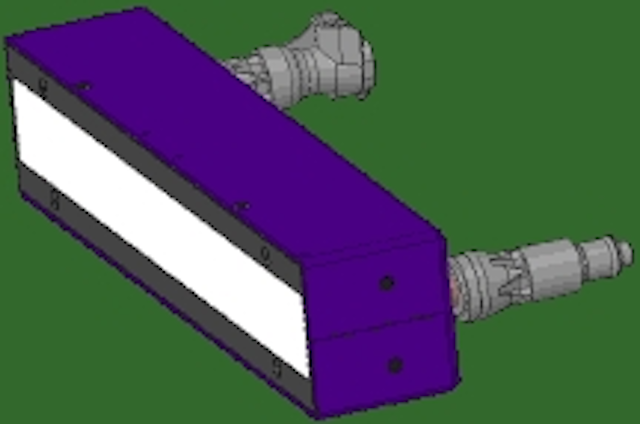 Date Announced: 09 Oct 2009
-- Successful high power UV LED curing technology now available in a narrower form factor suitable for many applications in curing of UV inks, coatings and adhesives.
Hillsboro, Oregon -- Phoseon announces the introduction of the RX FireLine(TM) series which is the next step in the evolution of their world leading Semiconductor Light Matrix (SLM) based high power UV LED curing systems.
The RX FireLine is a scalable UV LED curing solution with utility in a wide variety of web/conveyor based UV curing applications but with a smaller footprint than the existing RX FireFlex product family. The initial products from the RX FireLine family have an emitting area of 20mm x 125mm and 20mm x 225mm and are available with a measured peak irradiance of 8W/cm2 as measured at system output glass - which correlates to 72W/cm2 at the LED level. The RX FireLine architecture is designed to allow the systems to be scalable in 125mm increments to as much as 2m in length.
The RX FireLine 125mm and 225mm are available in production quantities for immediate order and are already shipping in volume to key customers.
"Our introduction earlier this year of the RX FireFlex was a huge success and it was obvious that we needed to continue to widen our line of high powered UV LED curing sources" commented Bill Cortelyou, CEO and President of Phoseon Technology. "Phoseon is once again proving its commitment is to aggressive R&D and product development for our patented SLM based UV LED technology."
About Phoseon Technology Inc.
Phoseon Technology is the pioneer of UV LED based and patented Semiconductor Light Matrix (SLM) technology used to produce industrial strength high intensity UV light sources. These products enable faster, cleaner, and more efficient industrial processes for UV curing of photopolymers in adhesives, inks, and coatings. Founded in 2002, Phoseon is a US based corporation with worldwide sales and support and is headquartered in Hillsboro, Oregon. For more information please visit www.phoseon.com.
Contact
Tom Molamphy Phoseon Technology +1 971 249 0361
E-mail:info@phoseon.com
Web Site:www.phoseon.com