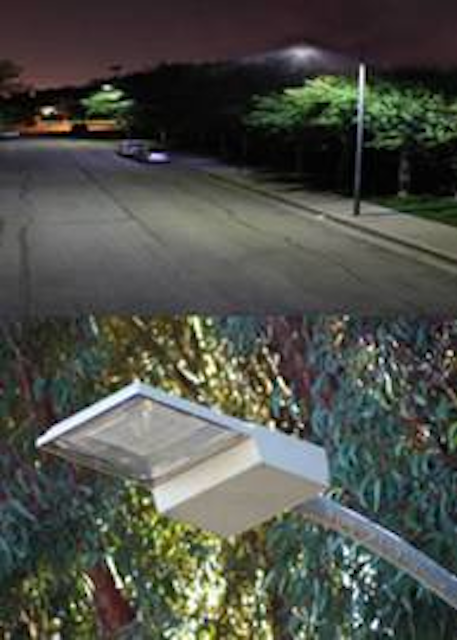 Date Announced: 05 Oct 2009
SANTA CLARA, CA -- Over the next five years, as part of a joint project with the Clinton Climate Initiative, the City of Los Angeles is replacing 140,000 street lights with green, energy efficient LED technology.
In the largest environmentally friendly LED lighting project ever undertaken by a city, Los Angeles anticipates $10 million in annual energy savings after the initial investment payback period.
After extensive research and testing of several different LED luminaires, Leotek's luminaire was selected as eligible to participate in a public bid issued by the City to begin the initial process of street light replacement.
Leotek was the successful low bidder, and is honored to be able to participate with both the City of Los Angeles and the Clinton Climate Initiative in lighting the way to a greener LA.
About Leotek
At Leotek, customer service is the first priority. Established as a pioneer in solid-state Light-Emitting Diode (LED) technology since 1992, Leotek Electronics is globally recognized as a leader of the LED industry. Leotek maintains corporate operational facilities in both the United States and Taiwan. Products manufactured include LED lighting for Traffic and Transit, General Illumination and Commercial Signage. Leotek holds greater than 30% market share of America's traffic signal LEDs.
In 2007, Leotek was acquired by Lite-On Technology, an innovator of the Taiwan LED/IT industry since 1975. Lite-On is the world's largest notebook adapter manufacturer, holding a 60% global market share. Among Lite-On's many LED products, photocopiers occupy a 14% market share globally. Other major products include projector power supplies, phone camera modules, keyboards, and enclosures, all of which have large global market shares.
Contact
Tammy Clark Sr. Special Projects Internal Marketing Manager Leotek Electronics USA/Lite-On Technology Florida Office/Cell: (954) 837-3070 Corporate Office: 1330 Memorex Drive, Santa Clara, CA 95050
E-mail:tammy@leotek.com
Web Site:www.leotek.com