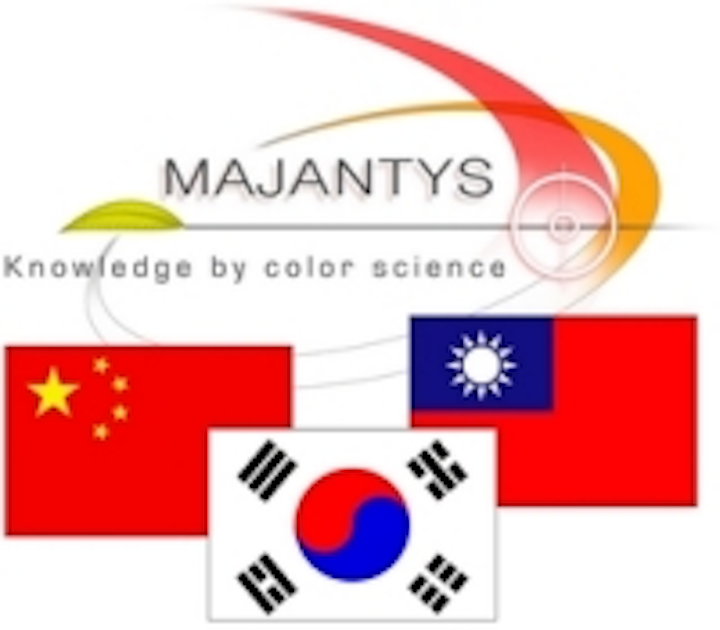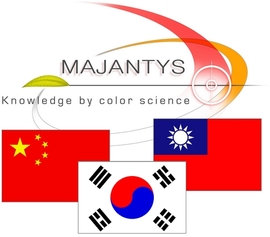 Date Announced: 28 Oct 2009
Majantys has inked several distribution agreements with companies located in Asia.
"With the fast growing development of new lighting solutions based on the LED technology, there is a request for a spontaneous and a repetitive evaluation of the color rendering," said Thierry Puppato, Marketing and Sales Director. "Our industry-oriented spectrophotometers offer the accuracy and the flexibility requested in the day-to-day control of the light source properties."
Majantys launches its light and color measurement products, including a current source generator, earlier this year. "Asia is the most demanding and dynamic market in the world for the lighting applications," added T.Puppato. "Our presence in Asia in partnership with recognized local companies, is the opportunity to operate our expertise in the spectrometry and colorimetry fields while serving our customers with a high quality level of services."
The agreements enable to cover the Korean and both the Chinese continent and island.
B&B Opto Co., Ltd. is located in South Korea and distributes optoelectronic components and products, including sensors and light sources. The company also brings its support to his customers through it s own engineering department.
NewGen Tech Co., Ltd., also located in South Korea, is a consulting and support company working in close relationship with the industry and the technology centers in the field of flat displays.
Radiotek Corp. is located in Taiwan R.O.C. and distributes electronic and measurement devices to the optoelectronic industry. The company has offices in Suzhou (P.R. China), Dongguang (P.R. China) and San Chung (Taiwan R.O.C.).
About Majantys
Majantys develops and manufactures color measurement systems. The product offerings are based on a modular set of building blocks – spectrophotometer, illumination source and software – which can easily be configured to meet specific customer application requirements. With its 30-year cumulative experience in research and industry, Majantys provides accurate, flexible and scalable color solutions to its customers' projects which involve both technical challenge and budgetary consideration.
Contact
Thierry Puppato Marketing and Sales Director, Majantys Tel. +33-(0)479-624-866
E-mail:contact@majantys.com
Web Site:www.majantys.com