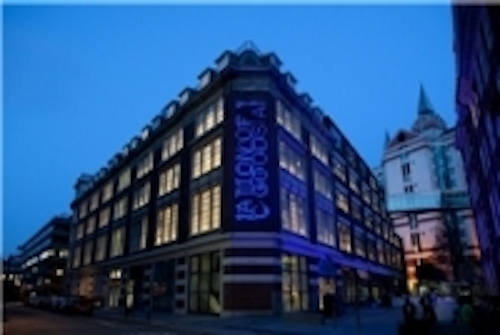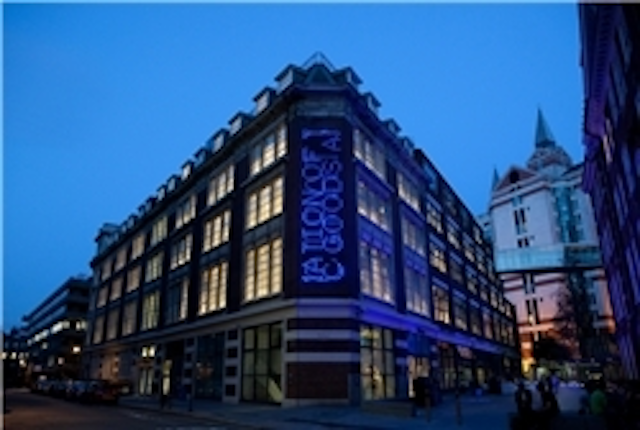 Date Announced: 14 Oct 2009
A startling artwork made up of blue LED light was formally unveiled on Tuesday 6 October at the London School of Economics and Political Science (London, UK).
Designed by San Francisco based sculptor Michael Brown, and called Bluerain, the artwork has been installed on the southwest-facing wall of the Lionel Robbins Building, housing one of the largest libraries in the world devoted to the economic and social sciences. Made up of 23,520 blue LEDs, it reflects the searches being carried on in the Library.
'Observed from a distance the artwork looks like shimmering cascades of light, or blue rain, but on closer observation it becomes clear that the blue rain is made up of words,' said Michael Brown. 'These reflect research being carried out within the Library and include online searches as well as titles of materials being checked in and out of the Library.'
The artwork has been made possible as a result of a gift from Peter Boesch and Darril Hudson, an LSE alumnus.
Michael Brown is a well-respected sculptor, designer and installation artist in the United States. His large-scale public artworks include three sculptural clocks commissioned in Dallas as well as numerous sculptures across communities in California. He has worked with museums throughout the United States to design interactive experiences to make science more accessible.
'Bluerain follows in the tradition of my interactive work,' he said. 'It is designed to be an interactive experience, the blue light drawing people to the artwork and the realisation that the diodes reflect the research within.'
In keeping with LSE policy to ensure energy efficiency, the entire artwork uses less power than a 100-watt light bulb. The expected lifespan of each diode is 100,000 hours. The diodes should last at least 20 years and the artwork has been designed to withstand rain and storms – it even has its own lightning conductor.
Jean Sykes, chief information officer, said: 'We are delighted that this generous gift has enabled us to install this wonderful artwork. It will, quite literally, bring research searches to life.'
Contact
LSE Press Office Tel. 020 7955 7060
E-mail:pressoffice@lse.ac.uk
Web Site:www2.lse.ac.uk/ERD/pressAndInformationOffice/Home.aspx