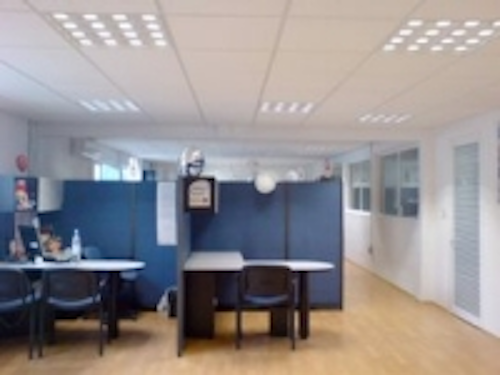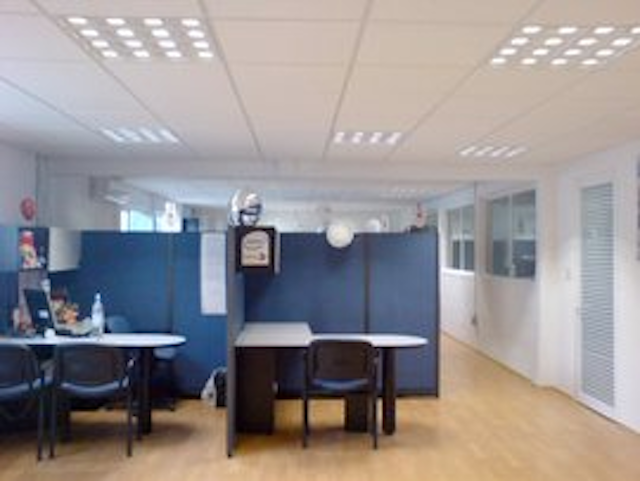 Date Announced: 05 Oct 2009
MELVILLE, N.Y. –– Arrow Electronics, Inc. (NYSE:ARW), announced significant LED lighting technological and cost-saving improvements to its new office location in Mexico. Known in Mexico as Arrow Components Mexico, Arrow's new 4,500 square-foot office space in Mexico City is now lit 100 percent by LEDs, including conference rooms, offices and its showroom.
Part of a cost-saving initiative that began in late 2007, the decision to use LEDs was twofold. Arrow Components Mexico wanted to invest in a long-term savings initiative while creating a showroom for LED technology for customers and suppliers.
"Many of our customers in Mexico have been hesitant to adopt LEDs due to their comfort levels with fluorescent lighting," said David Hoffmann, regional vice president at Arrow Electronics. "In order to accelerate the introduction of LEDs to the market, we knew we would have to use and promote the technology ourselves."
LED products for the office space were chosen based on performance, cost savings and low maintenance. For example, the overhead LEDs accomplish all three objectives, as they offer the same brightness as fluorescent lighting but use about half the electricity. Additionally, because LEDs do not radiate heat, air conditioning expenses were reduced as well.
Despite a higher initial cost for the LED fixtures, the payback is between two and three years depending on utility costs, and the lamps are guaranteed for 10 years.
"Now that we are conducting business in the new facility, our LED lighting is the first thing that customers and visitors acknowledge," said Miguel Perez, general manager for Arrow Mexico Components. "It begins a dialog with customers and suppliers on the benefits of incorporating LED technology not only into work spaces, but other applications."
LED technology is new in Mexico, which, according to Perez, can be up to 10 years behind U.S. technology. Arrow Mexico Components is working to close that gap by providing LED technology for projects like a new multi-use complex in Mexico City, and a pilot test of a local convenience store chain.
Specializing in a wide range of products and services, from components to total solutions, Arrow Lighting provides LED alternatives to traditional lighting. Arrow offers an extensive line card of component suppliers, comprehensive supply chain management services, design services, and an experienced technical team to help customers achieve their goals in solid-state lighting. To learn more about Arrow's lighting solutions, visit lighting.arrow.com.
About Arrow Electronics, Inc.
Arrow Electronics (www.arrow.com) is a global provider of products, services and solutions to industrial and commercial users of electronic components and enterprise computing solutions. Headquartered in Melville, N.Y., Arrow serves as a supply channel partner for approximately 800 suppliers and 130,000 original equipment manufacturers, contract manufacturers and commercial customers through a global network of more than 340 locations in 53 countries and territories.
Contact
Chris Maio Manager, External Communications Arrow Electronics, Inc. 631-847-5454 (phone) 631-847-1338 (fax)
E-mail:cmaio@arrow.com
Web Site:www.arrow.com