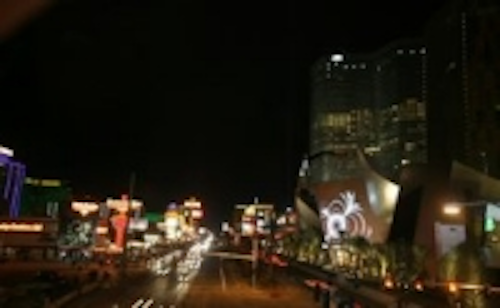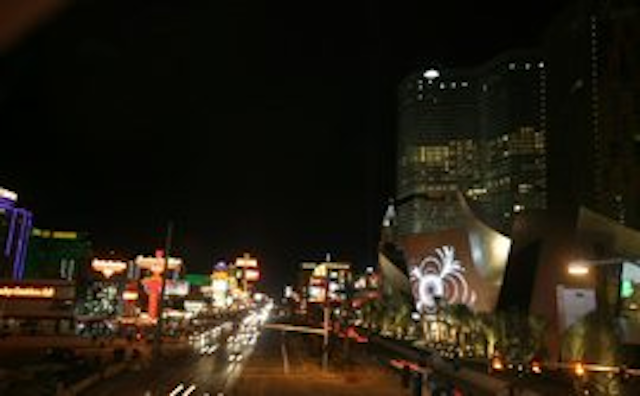 Date Announced: 10 Dec 2009
SALT LAKE CITY--The CAO Group, Inc.'s Dynasty® LED lamp is the driving force behind the dazzling display on the new Louis Vuitton store at the Crystals City Center in Las Vegas. The display was unveiled December 3rd as the centerpiece and crown jewel of the new Daniel Libeskind-designed Crystals shopping complex at the CityCenter on the Las Vegas Boulevard, "The Strip."
"We're thrilled with how the display turned out," said John Mulliken, VP, Store Planning and Development for Louis Vuitton, North America. "John Fox and the CAO Group's Dynasty lamps have created a breathtaking display that perfectly captures the power and beauty of the Louis Vuitton brand. Truly stunning."
The full video display, designed by internationally acclaimed lighting expert John Fox of Fox & Fox Design, features 5,000 Dynasty® lamps and is nearly 80' x 80' in area coverage. It was built to display full video motion, as well as "flash-bulb" bursts that are evocative of the Eiffel Tower strobe lighting, visible nightly in Paris. The unique ALL-WHITE LED video facade took two years to complete from inception and six months to construct. It will last for years to come because the facade uses less than 5,000 watts and uniquely contains patented Dynasty® LED lamps that feature a 360-degree emission light beam pattern and easily replaceable lamps.
"This is such a beautiful and unique project, and the CAO Group was the only company with the LED that could pull off the artistry of the design," Fox said. "No one is able to do what they're doing. As a result, the rest of the lighting industry is well behind them."
Fox and his team, in collaboration with the skilled engineers at Lighting Science Group, were contracted to conceptualize, design and construct the LED video display by Louis Vuitton executives, who charged him with creating something that would evoke the elegance of the brand while also capturing the imagination of people on the crowded Vegas strip. Fox searched for a year looking for a versatile exterior LED lamp that would deliver enough light and maintain its sophistication but was unable to find one until he discovered the Dynasty® LED line.
"This is a tremendous win for The CAO Group, and we're very thankful to be involved with John Fox and the Louis Vuitton team," said Densen Cao, CEO of the CAO Group. "The beauty and vibrance of the Dynasty® lamp, in partnership with the Louis Vuitton brand, truly makes this project extraordinary. It is something to behold for all lighting and video enthusiasts, and the general public will experience this spectacular display for years to come."
The CAO Group's LED lighting division features several lamps in various sizes. To learn more about the CAO Group and the Dynasty® lighting division, please visit http://www.caogroup.com.
For more information about Fox and Fox Design, please visit http://www.foxandfoxdesign.com/.
About CAO Group
The CAO Group, Inc. (CAO), under the direction of Dr. Densen Cao, PhD, offers design, integration and manufacturing of Solid State Lighting, Solid State Signage, Veterinary, Optoelectronic components, Dental, and Forensic products. CAO is headquartered in West Jordan, Utah, where the company operates an EN 13485 certified and FDA registered R&D/manufacturing facility. CAO is an innovative leader in technologies for engaged business. CAO owns more than 60 issued U.S. and international patents and more than 80 pending patents. CAO provides competitively priced products of the highest quality.
Contact
Alex Koritz alex@sproutmarketing.com 801-641-3808
E-mail:alex@sproutmarketing.com
Web Site:www.caogroup.com