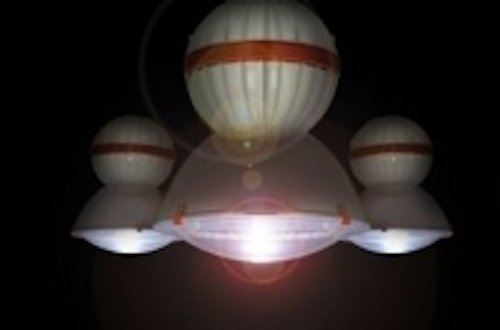 Date Announced: 02 Dec 2009
-- Agreement will advance High Efficiency Plasma Technology
Bletchley Park, UK -- Ceravision Ltd, the inventor and world leader in High Efficiency Plasma (HEP) technology, has formed a strategic alliance with Toshiba Electronics to accelerate development of advanced magnetrons for lighting applications.
Tim Reynolds, Ceravision's CEO, stated: "We are delighted to have Toshiba Electronics as our partner. This programme will allow us to further develop the efficiency of our technology with a world class provider. Our supply agreement with Toshiba will also further enhance the quality of our components as well as giving confidence to our customers that their volume requirements can be met. We have tried and tested many commercial magnetrons over the last year and Toshiba has consistently demonstrated industry leading performance.
"Whilst our High Efficiency Plasma technology's performance already greatly exceeds that of incumbent technologies, achieving even greater efficiencies remains our primary goal. This partnership will allow us to extend our system advantages whilst further increasing the amount of energy our products save."
Ted Schurch, General Manager Sales, Toshiba Electronics Europe, commented: "Ceravision is a highly innovative company whose technology advances are leading the way in the development of new forms of high efficiency lighting. Toshiba is pleased that its super high efficiency magnetrons have been judged by Ceravision to be the best partners for its groundbreaking system."
Ceravision will shortly be releasing its first product family incorporating all of the benefits of High Efficiency Plasma. These include power savings of up to 67%, reduction in the number of fittings of up to 50%, extended lifetimes and increased intelligent lighting controls. Named the AlvaraTM range, the first product will be the AlvaraTM 400 which has been designed to replace existing 400W products. Other products for sectors such as street lighting are due to follow shortly afterwards.
###
About Ceravision
Ceravision Ltd is the inventor and leading innovator in the field of High Efficiency Plasma lighting. Ceravision's revolutionary lamp system has been developed for use in a broad range of applications, using either solid state or magnetron based power sources. The Ceravision system can be scaled from 100 watts to 5 kilowatts and outperforms incumbent technology in a number of fields including warehouse, street and stadium lighting.
The Ceravision lamp is not just a single technology breakthrough but a combination of technical innovations involving high efficiency power systems, unique burner configurations and unique dose combinations, backed by a wide-ranging intellectual property portfolio. Ceravision's systems have been designed to be cost competitive in volume markets and not just limited to niche applications.
About Toshiba
Toshiba Electronics Europe (TEE) is the European electronic components business of Toshiba Corporation, which is ranked among the world's largest semiconductor vendors. TEE offers one of the industry's broadest IC and discrete product lines including high-end memory, microcontrollers, ASICs, ASSPs and display products for automotive, multimedia, industrial, telecoms and networking applications. The company also has a wide range of power semiconductor solutions. TEE was formed in 1973 in Neuss, Germany, providing design, manufacturing, marketing and sales and now has headquarters in Düsseldorf, Germany, with subsidiaries in France, Italy, Spain, Sweden and the United Kingdom. TEE employs approximately 300 people in Europe. Company president is Mr. Hitoshi Otsuka.
Toshiba Corporation is a world leader and innovator in pioneering high technology, a diversified manufacturer and marketer of advanced electronic and electrical products spanning information & communications systems; digital consumer products; electronic devices and components; power systems, including nuclear energy; industrial and social infrastructure systems; and home appliances. Founded in 1875, Toshiba today operates a global network of more than 740 companies, with 199,000 employees worldwide and annual sales surpassing US$73 billion.
For more information visit Toshiba Electronics Europe's web site at www.toshiba-components.com
Contact
Contact details for publication: Toshiba Electronics Europe, Hansaallee 181, D-40549 Düsseldorf, Germany Tel: +49 (0) 211 5296 0 Fax: +49 (0) 211 5296 792197 Web: http://www.toshiba-components.com/pressoffice/index.asp Contact details for editorial enquiries: Henning Rausch, Toshiba Electronics Europe Tel: +49 (211) 5296 117 E-mail: HRausch@tee.toshiba.de
E-mail:HRausch@tee.toshiba.de
Web Site:www.toshiba-components.com