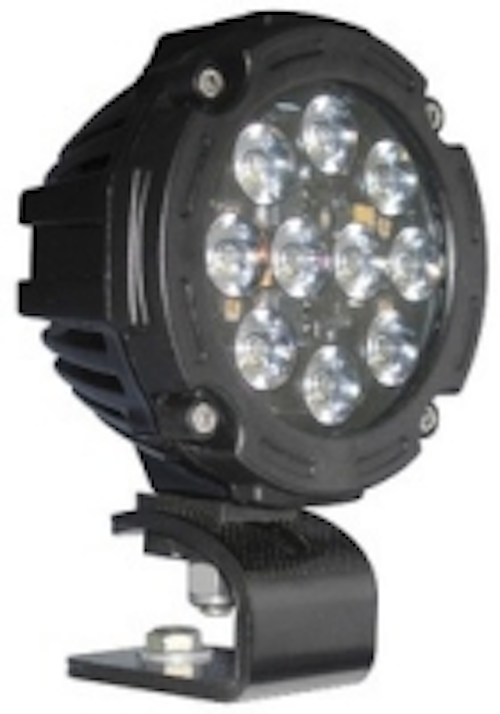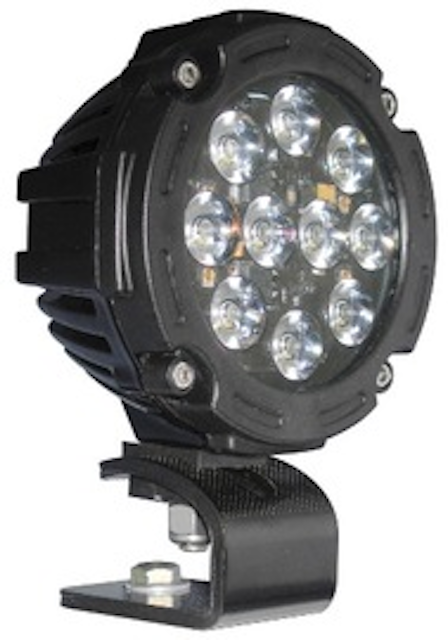 Date Announced: 01 Dec 2009
Hamsar Puts Safety in a New Light
Burlington, ON … Hamsar, a leading manufacturer of vehicle lighting and electronic products for the global market, has introduced a line of safety products for use in heavy duty applications, like: forestry, snow clearing, agricultural and commercial vehicles.
As illustrated in a series of downloadable detailed equipment flyers at the www.hamsar.com web site, products include back up alarms, amber LED beacons and a new LED work light with integrated Flashing Amber warning light.
Specific applications are snow removal, forestry, bus and fleet oriented, but all the products have relevance for trucks, pick-ups, tow motors, trailers, wreckers and more.
"We took a bumper-to-bumper approach in designing the content of these spec sheets", says Hamsar's Managing Director, James Scott. "The safety products we manufacture are an integral part of what we offer to ensure vehicles are not only well illuminated but well equipped from a safety point of view".
Hamsar's Model XWL-800AW LED Work Light with Flashing Amber Warning Light is a solid state combination spot light and warning light, reliable in all conditions. It is available in four different beam patterns ranging from spot lighting through flood and medium flood, plus a hybrid spot and flood combination. Each pattern comprises 10 white LEDs and 8 Amber LEDs. Of special note is the light's multi-mount capability which incorporates a system that provides multiple mounting options as well as a bracket that is designed to allow the user to easily adjust the light through 30 degrees.
The company also offers Amber LED Beacons with a choice of permanent or magnetic mount. Each has a single flash pattern with 6 flashes per cycle and 60 cycles per minute. They are available with 30, 60 or 120 square LEDs and in low or high profile.
A third component in the safety line is Hamsar Back-Up Alarms, constructed with a fiberglass-filled nylon housing and the capability to be mounted horizontally or vertically. They can withstand temperatures as low as -30°C and as high as +55°C, giving them the ability for use in heavy equipment, buses, light and heavy-duty vehicles, trailers and more. Internal solid state electronics are encapsulated in epoxy and models are polarity protected.
For additional information on the full line of lighting, electronic and safety products visit www.hamsar.com and click on Download Catalogue in the upper right corner.
Contact
For further information contact: Sales & Distribution Enquiries James Scott Managing Director & Vice President Sales Hamsar Media Enquiries Jaclyn Jones, Account Manager Whiting & Holmes Limited Marketing & Advertising jaclyn@whitingandholmes.com
E-mail:sales@hamsar.com
Web Site:www.hamsar.com