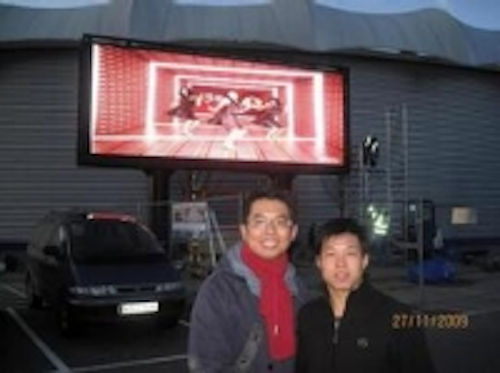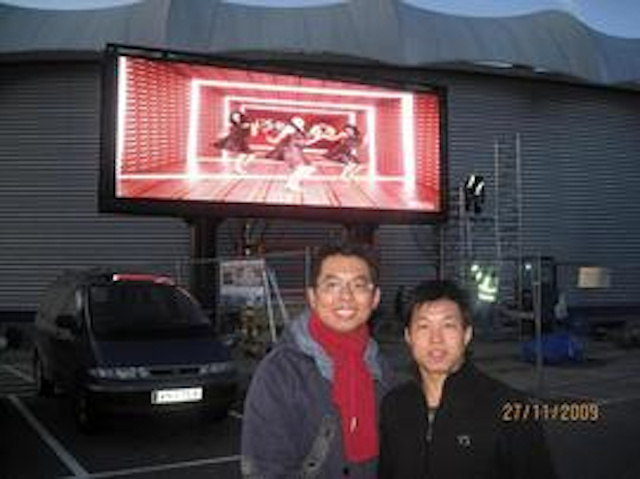 Date Announced: 23 Dec 2009
Due to the strict quality control by the U.K. regulatory bodies. LED Display Screens made by Chinese factories rarely can pass all the tests and requirements, so most of the screens that already installed in the U.K. are mainly produced from USA or Europe LED display manufacturers.
16 years of continuous development and improvement, Shenzhen Sansun Co. Ltd. obtained CE, UL, ROHS, ISO 9001 and ISO 14001, etc. In February, 2009, we successfully installed our first display in the U.K. for the biggest Recycle center in Nottingham. In June, we sold the second one to a shopping mall in Ireland.
And recently, the biggest advertising company in South East England – Maritime Media. Decided to cooperate with us and installed an Outdoor P16mm screen for a Leisure park in Chatham, Kent. Shenzhen Sansun sent Overseas Business Manager – Mr. Karson Ho and an Experienced Engineer – Mr. Guoxiong Chen to assist on site.
The screen has been sited in a prominent position, to capture in high traffic and high dwell time location, capturing the attention of the multitude of people that pass through every day. The footfall for the site is currently 3 million a year along with 90,000 cars a week passing west through the Medway Tunnel.
Contact
Mr. Karson Ho Business Manager Shenzhen Sansun Hi-Tech Co. Ltd. Tel: 86 -13068457147 (SZ) 852 - 9233 2213 (HK)
E-mail:karson@szboe.com
Web Site:www.szboe.com/en