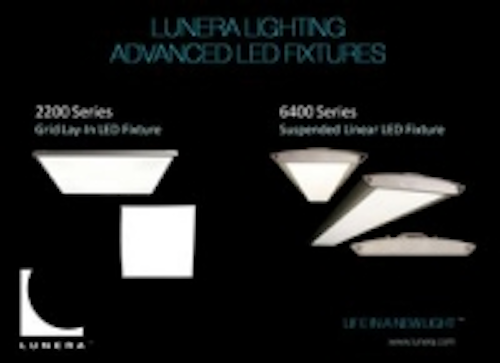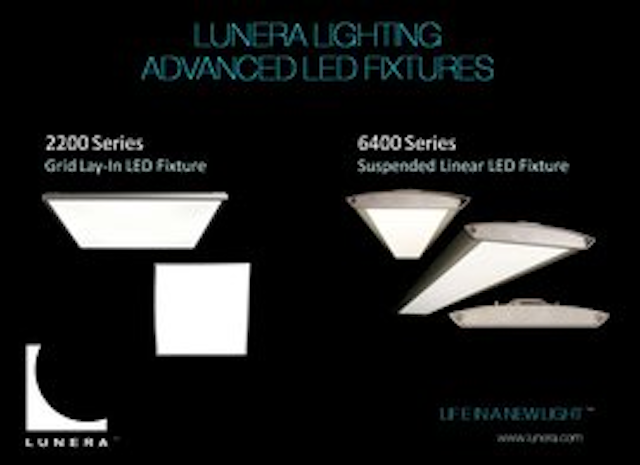 Date Announced: 07 Dec 2009
-- Company to Provide Comprehensive Regional Sales and Customer Support
Redwood City, Calif. -– Lunera™ Lighting, a Silicon Valley company that designs, manufactures, and markets next-generation digital LED lighting, is pleased to announce the expansion of its sales channel to include a comprehensive regional network of experienced lighting specialists. Please visit the Lunera website for the representative contact list and coverage area information at http://www.lunera.com/aboutus/reps_partners.html
"As demand increases for facility managers, lighting specifiers, architects and builders to transition to energy efficient LED lighting, we wanted to provide a strong customer service and sales network to fully support our clients. We chose seasoned representatives nationwide who are well-versed in solid state lighting and clean technologies," commented Michael Lesyna, Lunera President and CEO.
Lunera's sales network is now nationwide and includes the following companies; The Dulanski Group (New York), Associated Lighting Representatives (N. California), Sesco Lighting (Florida), Chicago Lighting (Illinois), and Performance Lighting Systems (S. California). Please visit the corporate website for a comprehensive listing of all Lunera lighting representatives.
"We have provided our sales and support network the tools needed to assist facility owners, architects and specifiers with new designs for their particular lighting project," added Lesyna.
Lunera 6400 Series
This artistic 4' x 6.7" Suspended Linear fixture is available in several temperatures and provides dimmable, soft, voluminous light ideal for the variety of applications such as open office spaces, schools, data centers, retail floors, and hospitals requiring uniform, daylight quality lighting.
• Architects can use the fixture as a design feature while capturing LEED Certification points.
• Facility owners enjoy 25% - 50% energy savings and virtually no maintenance costs over an expected 15 to 18 year product lifespan.
Lunera 2200 Series
Replaces traditional fluorescent fixtures while using the existing ceiling grid layout and electrical infrastructure. The dimmable LED fixture provides uniform, daylight quality lighting ideal for offices, schools, and health care facilities.
The ultra-thin profile, ideal for low–plenum installations, allows more design freedom for building architects plus the benefit of qualifying for LEED Certification points.
Lunera LED Fixtures are assembled in the U.SA. and are UL, ETL, and FCC certified. The elegant, fully recyclable LED lighting fixtures are also RoHS compliant. The company meets IESNA recommended illumination levels and the fixtures are available in 3000K, 4000K, 5000K color temperatures to fit every design requirement. Lunera stands behind its products with a five-year limited warranty.
About Lunera Lighting
Lunera Lighting is a technology innovator leading the transformation of lighting from traditional fluorescent lighting to energy-efficient LEDs that produce soft, uniform light. It designs, manufactures, and markets high-performance LED lighting fixtures as a direct replacement for fluorescent fixtures commonly found in commercial buildings. The company has created new lighting solutions that improve the quality of light for building occupants, lower energy and operating costs for building owners, and support sustainable building design.
Assembled in the USA, Lunera's products adhere to clean manufacturing standards and are particularly attractive to clients seeking LEED certification, since LED lighting substantially impacts LEED points in "green" buildings. The company is a firm believer in social responsibility and has made it part of their corporate philosophy.
Parties interested in Lunera Lighting fixtures can contact Lunera at 650-241-3875 or by email at inquiries@lunera.com. A Lunera lighting consultant is available to answer questions, provide information, and create a free space evaluation to determine payback. Visit http://www.lunera.com for more information.
Contact
Carol Warren Antarra Communications Tel. 714-890-4500
E-mail:cwarren@antarra.com
Web Site:www.lunera.com