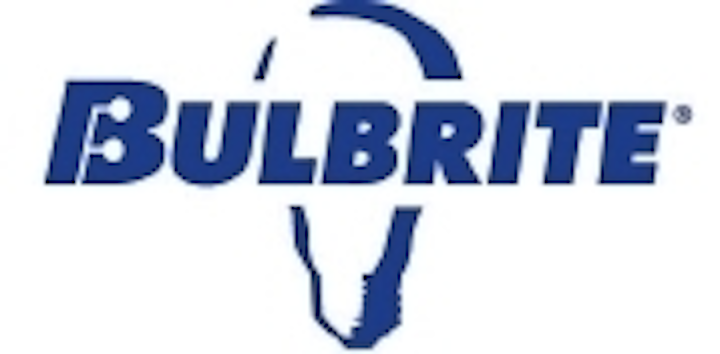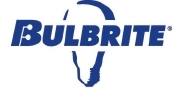 Date Announced: 14 Dec 2009
Works with magazines to decorate rooms at State Department and President's Guest House for First Annual Event
WASHINGTON, D.C. — Bulbrite, in cooperation with
Natural Home
,
Mother Earth News
and Magazine Publishers of America (MPA), is working with the U.S. State Department to help decorate rooms for the December holiday season at the U.S. State Department's Harry S. Truman Building and the Blair House, which are both located in Washington, D.C. The "Magazine Holiday Design Showcase" is planned as an annual event and is part of an ongoing campaign to highlight the furnishings and art in both the Blair House and the State Department. Bulbrite is a leading supplier of innovative, energy-efficient light source solutions and the premier educational resource for lamping technology.
The holiday focus will be on the Diplomatic Reception rooms in the State Department's Harry S. Truman building as well as the receiving rooms in the Blair House. The Blair House, located directly across the street from the White House, is the President's guesthouse and serves as the President's hospitality quarters for foreign leaders and dignitaries who travel to Washington, D.C.
Using Bulbrite LED Holiday Lights and LED Candles,
Natural Home
and
Mother Earth News
magazine editors will work closely with interior designers Associates3 of Denver, Colorado; J.D. Ireland of Washington, D.C., David Derbyshire of New York City; and the State Department to design rooms rarely seen by the public as part of a month-long display called "Magazine Holiday Design Showcase," which debuts December 7th. Each title will develop designs for their rooms that best reflect the individual style and tradition of their brands and interests of their readers. The rooms to be designed are some of the most storied in our nation's history and will be visited by hundreds of guests including foreign leaders, diplomats, Senators, Congressmen, and dignitaries during the month of December.
"The Diplomatic Reception Rooms in the Harry S. Truman building of the State Department and the selected rooms in the Blair House have bared witness to some of our nation's greatest diplomatic achievements and display some of the proudest moments in our history," said Ambassador Capricia Penavic Marshall, Chief of Protocol of the United States.
The editors of
Mother Earth News
will use Bulbrite's LED Holiday Lights to decorate the Jackson Place Sitting Room and the Jackson Place Dining Room, at Blair House. In addition, nontraditional decorations will feature heirloom varieties of the world's three primary grains&,dash;corn, wheat and rice. Christmas trees, which became symbols of national unity following the Civil War, will highlight that mission by displaying dove-shaped cookies featuring the flags of 192 nations. The Energy Star Approved LED Chain Lights offer a long life of 50,000 hours, a life that is 25-times longer than traditional incandescent bulbs, and offer up to an 83 percent energy savings. Bulbrite LED Chain Lights are interconnectable and can be linked up to 87 sets while most incandescent lights can only link three sets at a time. UL approved for both indoor and outdoor use, the chain lights are designed and engineered for durability and shock resistance.
The editors of both
Mother Earth News
and
Natural Home
magazines will use Bulbrite's LED Candles in The Adams Room at the State Department. The room will also feature ever-popular apples to anchor the holiday decorations. Growers from across the country are providing rare, heirloom varieties to fill bowls and perfume the air in this elegant room. The LED Retrofit Candles are the most realistic looking bulb replacements available for 120V lighting fixtures. Its patented electronics create a shimmering flame-like movement that perfectly simulates the flickering flame of a real wax candle. The energy efficient LED Retrofit Candle uses just 1.5 watts and has a potential life is 100,000 hours.
Natural Home
editors will use Bulbrite's LED Holiday Lights in The Monroe Room at the State Department and the Jackson Conference and Jackson Entryway rooms at Blair House will be tastefully decorated with recycled, reused, homemade and local items. Presents wrapped using reused paper and salvaged household materials will be on display, along with takeaway cards explaining how to wrap this way at home.
Other magazines participating in this project are
Better Homes and Gardens
,
Martha Stewart Living
,
This Old House
and
Traditional Home
.
About Natural Home

Natural Home is the authority on sustainable home design and materials, earth-friendly décor and natural lifestyles. Since 1999, health-conscious, environmentally concerned consumers have turned to
Natural Home

for information, advice and inspiration to create beautiful, earth-friendly living spaces.
About Mother Earth News
The most popular and longest running sustainable-lifestyle magazine,
Mother Earth News
provides wide-ranging, expert editorial coverage of organic foods, country living, green transportation, renewable energy, natural health and green building. Lively, insightful and on the cutting edge,
Mother Earth News
is the definitive read for the growing number of Americans who choose wisely and live well.
About Magazine Publishers of America (MPA)
MPA is the industry association for consumer magazines. Established in 1919, the MPA represents approximately 225 domestic publishing companies with more than 1,000 titles, nearly 50 international companies and more than 100 associate members. Staffed by magazine industry specialists, the MPA is headquartered in New York City, with an office of government affairs in Washington, D.C.
About Bulbrite
Bulbrite is a leading manufacturer and supplier of innovative, energy-efficient light source solutions. Founded nearly 40 years ago, Bulbrite is a family-owned business renowned for its commitment to innovation, education and new technology. The company has introduced many innovation and design award-winning products, including its exclusive KX-2000®, Halogen R111 GU10, LED MR16 and many more. Bulbrite offers an extensive line of light bulbs and lamping options including LEDs, HID, Compact Fluorescents, Fluorescents, Halogens, Krypton/Xenon, Incandescents, and a broad range of specialty lamps.
Top-notch service is achieved with an ALA-certified customer service, sales and operations teams and a national sales force of first-class professionals. Ninety-nine percent of the company's orders are processed and shipped Same Day using a state-of-the-art order entry, warehousing and distribution system.
To help lighting professionals better understand the latest technology and developments, Bulbrite hosts a broad range of webinars, product training and seminars on Light Bulbs, LEDS and Sustainable Lamping Options.
Bulbrite is a proud supporting Committee Member of the American Lighting Association, Silver Sustaining member of the Illuminating Engineering Society of North America (IESNA), an Energy Star Partner and a Member of the International Dark Sky Association.
Bulbrite is headquartered at 145 West Commercial Avenue in Moonachie, New Jersey. Showrooms, Distribution and Educational Centers are located in Moonachie, New Jersey and Dallas, Texas.
Contact
BULBRITE 1.800.528.5555 Fax: 1.800.441.7708
E-mail:info@Bulbrite.com
Web Site:www.Bulbrite.com