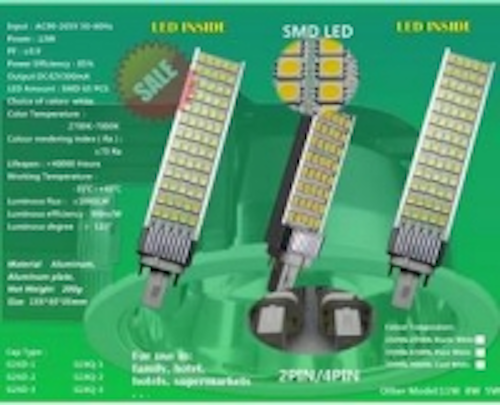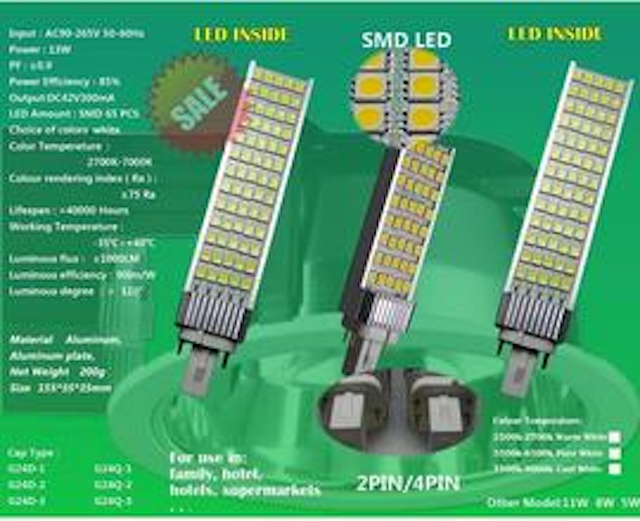 Date Announced: 01 Dec 2009
Because LED lights bulbs can be precisely directed, lights pollution is minmal. This does not only help astronomers observing the night skies, it also protects many animals as well as the human health.It's a best choice to replace energy saving lamps.
Unlike traditional lights bulbs sources LED light bulbs do not get hot, so very little energy is wasted as heat. LED's also do not produce ultraviolet or infrared rays which are light waves which can not be seen by the human eye. see here,www.led-light-aisan.com.What LED light bulbs do is convert a higher percentage of energy into light within the visible spectrum which means that less power is required to produce the same amount of useful lights.
specifications:
Light source: SMD 65 pieces.
total power :13w(other model:11w/8w/5w)
Luminous flux: 1200lm
Input voltage: AC90-265V,50-60HZ
Input current: 0. 024A
Color Temperature: 3, 000 to 6, 500K
Beam angle: 130°
Working environment: -40 to 55°C
Working humidity: ≤95%
Storage condition: -40 to 80°C
Ra: ≥75%
Life span: >50, 000 hours
Material: aluminum alloy and stainless steel
Pin: G24 PLC 2-pin/4pin
Cap type:G24D-1,G24D-2,G24D-3,G24Q-1,G24q-2,G24q-3,G24q-4
Carton Packing:155 x 35 x 35mm
Quantity: 100 pieces
Net weight: 200g
Gross weight:250g.
Contact
Address:8th floor,No.45,East Yannan Road,Shanghai,China Zip: 200002 Tel: +86-21-57659845 Fax: +86-21-63374402 Email:sales@led-light-aisan.com
E-mail:sales@led-light-aisan.com
Web Site:www.led-light-aisan.com