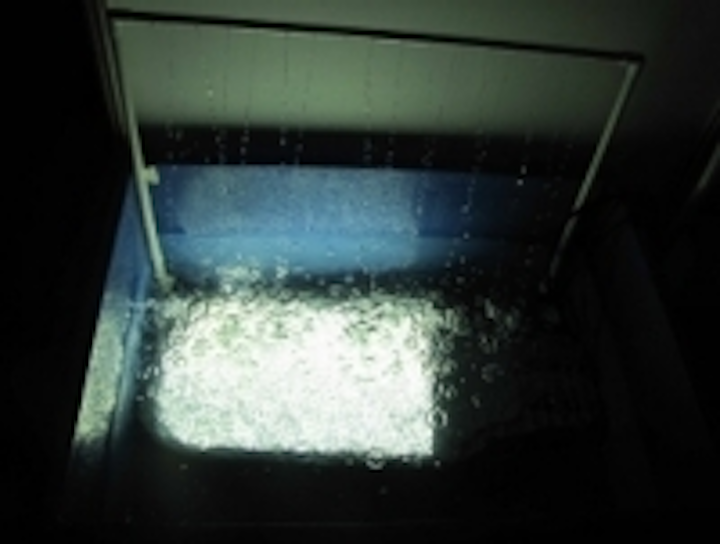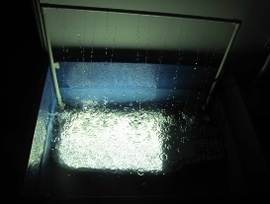 Date Announced: 03 Dec 2009
CHTF2009, the 10th session of China High-Tech Fair, becomes a new stage of LED lighting, in which CESPE plays a key role.
The latest improvement of CESPE 90W LED street lamp is placed underwater for whole 6 exhibition days, waterproof, electric strike free, everything safe and sound. It worked stably and the brightness of low power LED bead Ф5 surprises every visitor. How come 90W turns up so strong? Key factors lie in 3 aspects:
1, Low power LED bead has matured technology in lighting, especially under our unique package technology. Comparing each bead of CESPE and others, you will find its energy-saving performance.
2, The fixture design of CESPE lamp has insure it a nature ventilation of wind, rain and dust, keeping the problem of heat dissipation away. Touching any street lamp of CESPE, there's no heating feeling. That is what the high power LED beads cannot reach.
CESPE also demonstrated the excellent time control, light control and temperature control function of the street lamp:
Time control: to set the lighting time from 7pm to 7am, for example, the street lamp would save energy dramatically.
Light control: when it turns dark, the light sensor could control the street lamp to turn on automatically, and if it's dawn, it gets off.
Temperature control: Heating is always the key problem of LED lighting. With this function, the LED street lamp of CESPE maintains a working temperature always under 55 ℃. As soon as it gets overheat at midnight when input voltage turns up, power consumption automatically turns down 50% to protect the lamp. If lamp temperature keeps up, the lamp will turn off completely. For one word, this is the safest LED street lamp of the world.
With the hard efforts of drive power improvement, now we are already able to give a quality warrantee of 5 years for all the parts of this lamp, to be competitive in any severe bidding.
This wonderful street lamp arouses the positive feedback from buyers for domestic municipal projects, and overseas importers every continent. We are confident that with the unparalleled strength of this product, CESPE could bring capable distributors, project contractors and importers a promising victory of business.
see the online video of waterproof performance here:
http://v.youku.com/v_show/id_XMTMxMDE3MTAw.html
Contact
Quella Way Sales & Marketing Manager Overseas Department ========================= China Energy South Power Equipment (Shenzhen)Co.,ltd Office Add: 24/F, Runfeng Yuan BDG A, Jingtiandong Road, Futian, Shenzhen,Guangdong, China 518034 Factory Add: 4F, BDG2,Tianjian Industrial Zone,Futian, Shenzhen, Guangdong, China 518034 Tel: 86-755-83509822 Fax: 86-755-83509868 Homepage: www.cespeled.com, www.cespe-led.com E-mail: quella@cespeled.com, quellaway@gmail.com MSN: freshforever0808@hotmail.com Skype: quellaway
E-mail:sales@cespeled.com
Web Site:www.cespeled.com,www.cespe-led.com