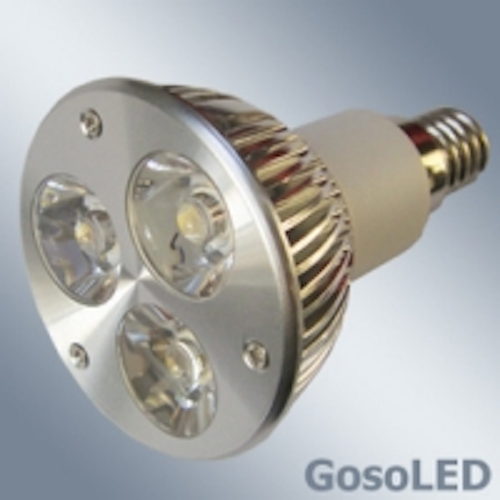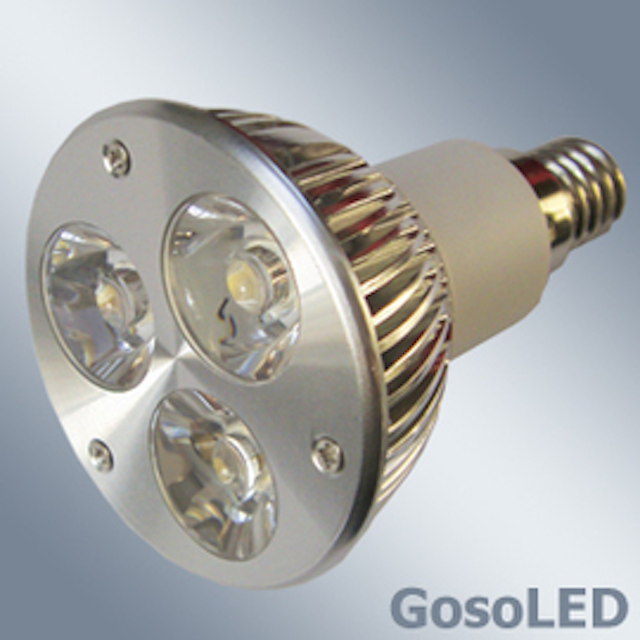 Date Announced: 03 Dec 2009
Quiet night, you spend with your happy families while laughter's travel around the sky, don't forget there are some lights accompany and warm every heats, made the night and life nice. GosoLED advocacy a minimalism life, experience the warmth before you go, never let the world bring you down!
The LED dimmable lamps are widely used in residential, hotels, restaurants, KTV, meeting room with existed SCR dimmers. It can be directly applied to the original SCR dimmer. Therefore, it save re-wiring, re-installation new controllers and cost of renovation, etc. So it is very economic and environmental protection.
MAIN FEATURES
LED Qty: 3 piece 1W LEDs
Input Voltage: 110-240Vac
Work Frequency: 50-100HZ
Drive Current: 320mA±5mA
Power Factor: ≥0.8
Electrical Efficiency: 75%
Lumen Output: WW 200lm/ NW 150 lm/ CW 240 lm
Lens beam angle: CREE 15º/30º/45º
Work Humidity: > 95%
Ambient Temperature: ≤60℃
Storage Temperature: -30 to +50℃
Condition Temperature: -20 to+50℃
Color Temperature: 2500k-3700k/3800k-5000k /5000-7000k
Function: Dimmable(Dimming)
Life Time: 30,000 Hours
Dimension: 61mm*Ф50mm
the housing: Aluminum
Net weight: 57g
OUR POPULAR PRODUCTS INCLUDE:
1) LED Lamps: LED tube, LED Plug-in Lamp, LED Dimmable Lamp, LED Spot Light, LED down light, LED light bulb, LED flame Lamp, LED Shading lamp, LED Candle Lamp, LED Par Lamp
2) LED Driver: Indoor LED Driver, Outdoor LED Driver, LED Dimming Driver, LED tube Driver
For more information about Gosoled Lighting's products visit www.gosoled.com
Contact
Jekay, Marketing Director Gosoled Lighting Co., Limited Tel:+86(755)8350 0557 Fax:+86(755)8350 0556
E-mail:jekaywu@gosoled.com
Web Site:www.gosoled.com