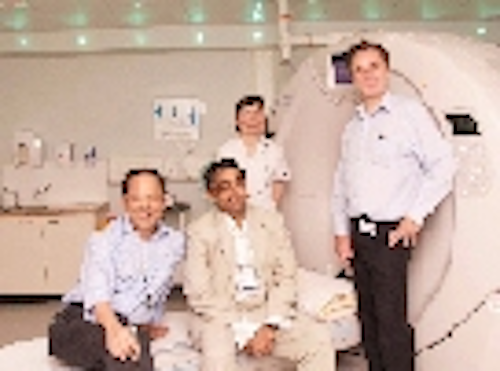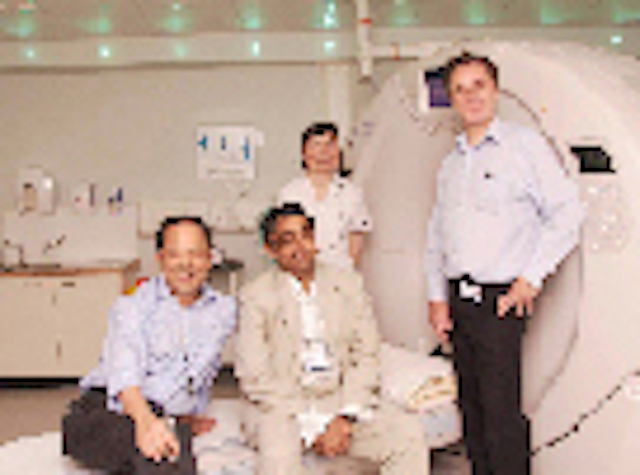 Date Announced: 09 Dec 2009
Mood lighting designed by a Lichfield, Staffs company has been installed in a new hi-tech scanner room at Heartlands Hospital in Birmingham to create a relaxing atmosphere for patients being treated.
The system, using high-quality LED "plug and play" lights that can be
programmed to change colour, was developed by Mood Lights, which specializes in high-quality systems for homes and businesses.
Company boss Martin Chambers said: "Our system was specified because
contractors needed lights that would be reliable and eco-friendly. This system and its controller were developed by ourselves and features downlights that will last at least ten years without maintenance."
Mood Lights says its Cromatix system installed at the hospital creates
stunning colour effects from 40 lamps that are exceedingly economic to run. The company, which spent two years on development work, is installing mood lighting in shops, offices, pubs and clubs — and in homes.
"Teenagers rave over our bedroom lighting, and we have installed a number of systems in swimming pools, games rooms, and showers, very often featuring sound to light," said Martin.
The new £2 million scanner at Heartlands is the first of its kind in the Midlands and can scan an entire body part in one second. It offers the lowest radiation dose available, along with high scan quality. The hospital says it is expected to revolutionise the management of patients with chest pain and strokes."
More info from www.moodlights.co.uk or telephone 01543 481532.
Contact
Martin Chambers onn 01543 481532 or sales@moodlights.co.uk
E-mail:sales@moodlights.co.uk
Web Site:www.moodlights.co.uk