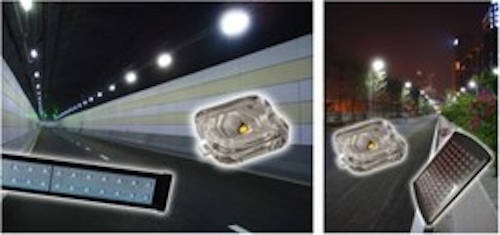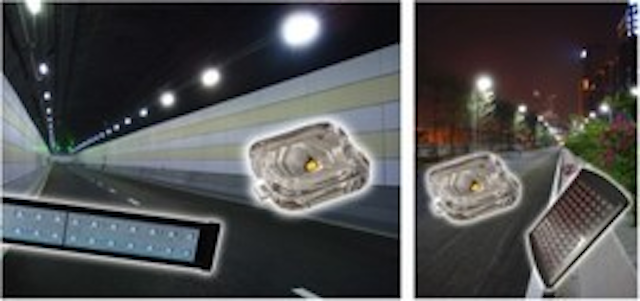 Date Announced: 18 Dec 2009
The Shanghai RenMin Road Tunnel and Guangzhou Zhujiang New City, each uses around 30,000 Golden DRAGON Oval Plus LEDs from OSRAM Opto Semiconductors. These LEDs are chosen by Guangdong Zhonglong Communications Technology Ltd. due to their good optical performance and high reliability. In addition, their 50,000 hours lifetime extends service intervals, keeping maintenance costs down and reducing the total cost of ownership.
"The installation in the Shanghai RenMin Road Tunnel once again shows that LED is the most suitable light source for tunnel lamps. The uniformity of illuminance on the tunnel's road surface exceeds 0.9 while over 0.7 on the side walls," said Mr Chen Bin, General Manager of Guangdong Zhonglong Communications Technology Ltd. "We also forecast that these LED-based lighting fixtures can bring 35% energy savings yearly."
The Golden DRAGON Oval Plus has been specifically developed for street and tunnel lighting with a focus on ease of use. Its innovative integrated lens means that no secondary optics is required, enabling an exceptionally easy design process. Its silicone lens materials also ensure long lifetime and reliable performance. Its oval radiation pattern puts the light where it is needed on the road surface, achieving effortless homogeneous illumination.
The Chinese government's LED Lighting Program "10,000 lights in 10 Cities" has generated tremendous momentum in the LED function lights market, such as street lamps, tunnel lamps, function lights for subways, gas stations and underground park areas. With numerous construction projects and new city districts being developed, it is expected that the demand on LED lighting will continue to increase. "OSRAM Opto Semiconductors is extremely proud to be part of this especially in the two recent installations in RenMin Road Tunnel and Zhujiang New City," said K C Cheng, Marketing Director of OSRAM Opto Semiconductors Asia Ltd. "The former is anticipated to alleviate the Bund traffic in time for the World Expo 2010 while the latter, being the first in the area, will set a benchmark for the future of LED street lighting there."
The Golden DRAGON Oval Plus LED is available in different white tones with color temperature ranging from 5000K to 6500K. It also can offer good visibility at night because the LED can be arranged in the system to distribute the light accurately.
Contact
OSRAM Opto Semiconductors Asia Ltd.
E-mail:prasia@osram-os.com
Web Site:www.osram-os.com