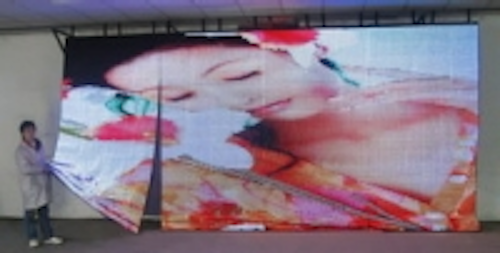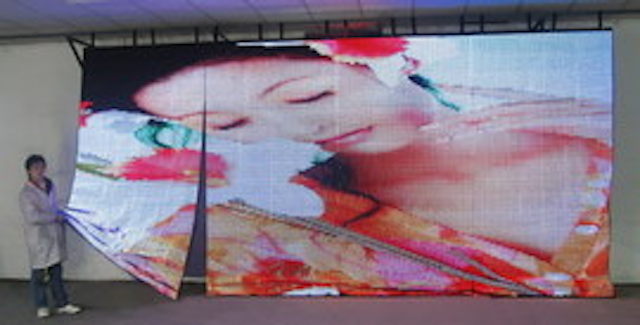 Date Announced: 16 Jun 2009
Soft LED display made by Beijing Huasun Optoelectronic Science Co., Ltd. It is our new patent products, easy in installation and transportation. Characteristics:
1. It is Soft,can be curved and folded, which suitable all kinds of irregular shape to display character and image such as circle, column, ellipse and triangle.
2. Shows the smooth and clear image without any flicker .
3. Light weight and small volume,
4. Convenient to install and maintain, to finish installation and debugging of 200 square meters takes just 4 hours, which saves labor cost.
5. The display curtain is made from special Nano material that has the attribute of waterproof, against fire, durable, against dirty and without extension, which can be applied in outdoor and indoor.
6. Applying situation: outdoor and indoor character and image display, media advertising display, entertainment evening, stage background,exhibition and rental.
Contact
Kallen Sales Assistant Overseas Department Beijing Huasun Optoelectronic Science Co., Ltd Add:No 1093,luyuan south Street,Yongshun Town, Tongzhou District,Beijing,P.R.China Tel: + 86-10-89512339 Fax: + 86-10-89512339(ext 808) Mobile:13001976861 Skype: kallen1987 ICQ: 556662740 MSN: huasun-tech@hotmail.com E-mail:kallen@huasun-tech.com Website:www.huasun-tech.com Video address: http://vimeo.com/4073254 Yahoo Messenger: kallenguo@yahoo.com
E-mail:kallen@huasun-tech.com
Web Site:www.huasun-tech.com