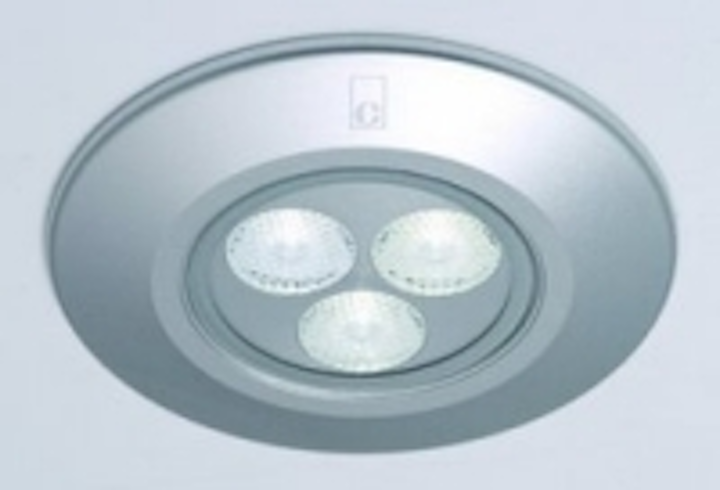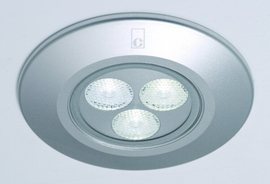 Date Announced: 30 Jun 2009
Collingwood Lighting has introduced the FireLED™. This LED luminare, which is fire rated for 60 and 90 minute ceilings, offers a host of benefits including zero maintenance costs and simple straight to mains installation process, in addition to achieving light output equivalent to that of a 50w lamp whilst using just a fraction of the energy.
A steel fire cowl patented system is located at the product's core, ensuring a fire rated ceiling's integrity is maintained for its full rated duration. For added convenience, Collingwood Lighting's FireLED™ does not require a firehood, saving both time and cost
The patented design of the FireLED™ means the LED heat sink is completely exposed allowing heat to dissipate easily and optimum cooling levels to be achieved. This is currently unachievable through the traditionally used fire can or fire hood protection methods, This enables Collingwood to create more lumens per watt than anything else available in the market, and gives the FireLED™ a life expectancy of over 75,000 hours, 25 times longer than a MR16 lamp, ensuring that maintenance is kept to an absolute minimum.
Uniquely, the FireLED's power supply is pre installed onto the luminare and therefore the FireLED™ is supplied ready to connect straight to the mains. The innovative, one-piece design allows for a convenient and hassle free installation, with the product dimensions especially designed to fit into a large range of fitting hole sizes.
Mark Halton, sales director at Collingwood Lighting, comments, "FireLEDs are high performing, low maintenance LED downlights, featuring inherent good looks and the genuine ability to replace halogen spot's with a cost effective solution that really does the job. The FireLED™ is available in fixed and adjustable versions, warm and neutral white, plus a choice of bezel colours, we even have an IP65 rated version for showers, so there's a FireLED™ for almost every application."
The Collingwood Lighting FireLED™ complies with all current British Standards and Building Regulations, including energy conservation, moisture protection, fire safety and electrical safety. In addition, the FireLED™ has been tested to BS EN 1365-2, and comes with a seven year extended warranty.
Contact
Gerry Cherry, CIB Communications Tel: 01372 371800 Fax: 01372 371801
E-mail:pradmin@cibcommunications.co.uk
Web Site:www.collingwoodlighting.co.uk