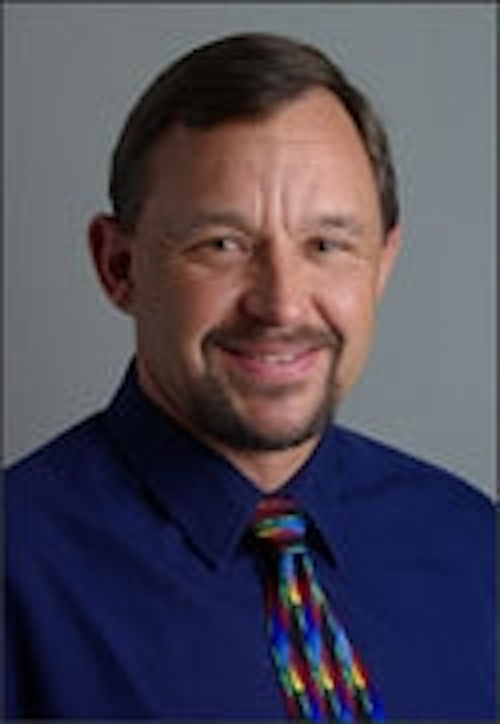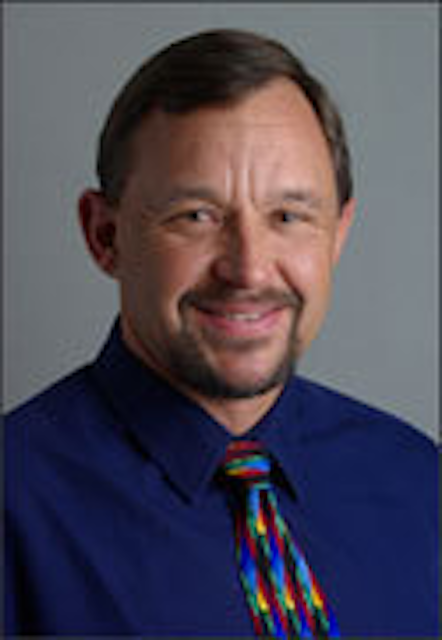 Date Announced: 15 Jun 2009
Optical Research Associates (ORA®) has promoted Claude Thomas Walker, its current Vice President of Software Development, to the new position of Software Chief Technology Officer. In this role, Walker will focus on leading ORA's software vision and strategy, which will include identifying, assessing, and incubating next-generation optical and technical software applications. Walker continues to hold the title of Vice President of Software Development and to lead ORA's overall software research, development resources, and products.
"Tom has a strong track record of innovation and leadership, having facilitated rapid and continual improvements to our CODE V® and LightTools® software products for over 20 years," said George Bayz, ORA's President and CEO. "At ORA, we have a history of delivering optical software that leads the industry in algorithmic innovations, accuracy, speed, and ease of use, which provides valuable time-to-market advantages for our customers. Tom's new role will enable him to lead us further in these areas as we expand our software offerings to meet evolving customer and industry needs."
As part of this initiative, Walker will work closely with George Bayz and Dr. Kevin Thompson, ORA's Vice President of Optical Engineering Services. Bayz, who joined ORA as President and CEO in January of 2009, has executive management experience at four different software companies and has been a member of the ORA Board of Directors since 1999. Thompson, who has three decades of experience designing advanced optical technologies and is a Fellow of SPIE and OSA, will provide his insight into how emerging technologies can address optical engineering challenges. Together, the team of Bayz, Thompson, and Walker will collaborate on ORA's business, product, market, and technical strategies.
To support Walker's new role at ORA, Daren Reid has been promoted to Senior Director of Software Development and will assume day-to-day leadership of the company's software development group.
"I'm excited to take on this new challenge, and, with the support of George, Kevin, and Daren, feel confident that we can expand on ORA's successes," said Walker. "We have the right blend of leadership in place to ensure that ORA continues to deliver innovative, customer-facing optical software technologies and solutions."
Walker has been ORA's Vice President of Software Development since 2001, managing both CODE V and LightTools research and development. He joined ORA in 1988 and was involved in the design and development of LightTools as co-chief engineer from initial development to the software's first major release in 1995 and beyond. In 1989 Walker assumed leadership of ORA's software development as Assistant Director, and served as Director of Software Development from 1999 until 2001. In addition to his product leadership, Walker has been actively involved in recruiting and developing a team of world-class optical scientists and technical software engineers. Before joining ORA, he spent seven years at Rockwell International on the design of interactive graphics and CAD systems. He holds a B.S. degree in Electrical Engineering from California State University, Long Beach.
Reid joined ORA in 1987 as a Scientific Programmer and became Director of Software Development in 2007. He has been responsible for project management of CODE V and LightTools since 2001. In recent years Reid has implemented improved development processes, modeled after Agile techniques, to speed delivery of software products to market. He holds an M.S. degree in Computer Science from California State Polytechnic University, Pomona, and a B.S. degree in Applied Physics from Harvey Mudd College.
With over 45 years of success as an industry leader, Optical Research Associates (ORA) is committed to delivering innovative solutions to the optics industry. With its CODE V and LightTools software products, ORA is the world's leading developer of optical software. ORA is also the largest independent supplier of optical design and engineering services, with more than 4,700 completed projects since the company was founded in 1963.
Contact
David Brown Vice President of Sales and Marketing Optical Research Associates 3280 E. Foothill Blvd. Pasadena, CA 91107 USA Tel: 626-795-9101
E-mail:info@opticalres.com
Web Site:www.opticalres.com