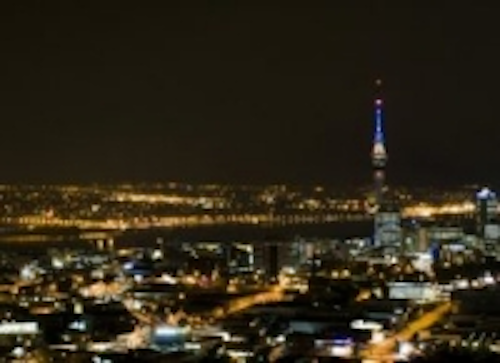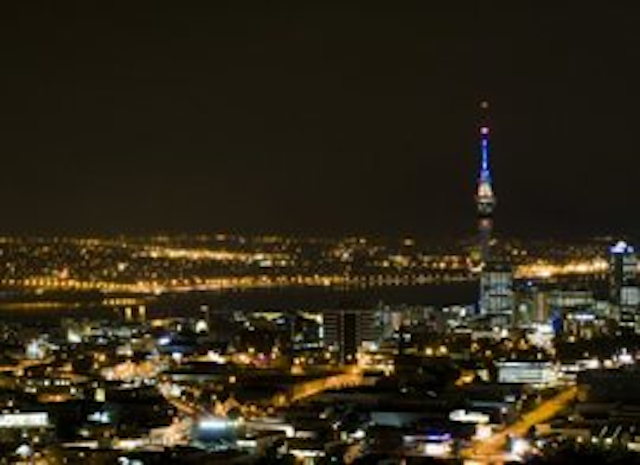 Date Announced: 05 Jun 2009
-- With views from up to 80km away the Sky Tower provides a dazzling example of energy efficiency across Auckland
Auckland, New Zealand –- Auckland's SKYCITY complex is now not only the home of entertainment in Auckland – its Sky Tower has joined an illustrious list of global landmarks and structures that are using Philips' advanced and energy efficient light emitting diode (LED) technology to beautify their city skylines and landscapes.
At 328 metres tall the Sky Tower, built in 1997, is the tallest man-made structure in New Zealand and has become as synonymous with the harbour city as the spectacular natural surroundings.
The Sky Tower has this week undergone its biggest make-over to date with an architectural lighting renovation designed to decrease the buildings energy emissions while simultaneously providing a more vibrant and emotive display at night.
Previously lit by metal halide flood lights that were more difficult to modify, repair or simply change colours due to the buildings height, SKYCITY sought out the expertise of Auckland's Modus Lighting to specify a simple to use yet advanced solution to ensure the architectural lighting was world's best.
"As New Zealand's most well recognised structure, SKYCITY wanted to ensure our lighting solution was both the most innovative aesthetically and technologically in the world. Philips Color Kinetics products provided us with an easier to modify and more energy efficient solution that will revolutionise the way Auckland City residents and visitors view the Sky Tower," said Jonathan Woodbridge-Buys, SKYCITY's Energy and Environmental Coordinator.
With more than 5,000 lumens of output and unprecedented light projection of over 500 feet, 20 ColorReach™ Powercore floodlights, along with four ColorBlast® Powercore wall-wash fixtures, brilliantly illuminate Sky Tower with vibrant colours in a sustainable way.
These LED-based fixtures provide a simple way of changing the look and feel of the tower as each is capable of producing millions of different colour sequences and designs without the need for glass filters, coloured gels, or electro-mechanical colour scrollers.
The previous metal halide system was less cost effective, as it required the manual installation of filters to produce coloured light. Now the entire tower can change colours with a simple push of a button.
Additionally, the directional nature of LED sources allows for more efficient lighting fixtures that project light exactly where it's needed - eliminating both wasteful light and light pollution.
Not only will the Sky Tower be more dynamic and colourful in appearance, it will also be more energy efficient as the innovative LED technology will save over 66% of the energy used on the old metal halide technology. In addition to their aesthetic versatility, LED systems are highly durable and therefore well suited for difficult-to-access and vibration-prone environments, such as the Sky Tower.
"Philips is proud to have partnered with Modus Lighting to create the most innovative installation of LED technology on a major landmark in the Southern Hemisphere. The Auckland Sky Tower joins an illustrious list of iconic global landmarks which include: Buckingham Palace, the London Eye, Cairo Tower, Rockefeller Center and even the Times Square New Years Eve Ball, all of which have become recognised symbols of efficiency," said Gordon Wiffen, Commercial Manager, Philips Lighting New Zealand.
SKYCITY will continue their tradition of lighting up the Tower to support major holidays and cultural events, but now with a more impressive colour-changing effect.
Contact
Sarah Campbell Philips Electronics Australia & New Zealand Ph. +61 421 612 994 Connie Sprague SKYCITY Entertainment Group Mobile: +64 21 505 638 E-mail: connie.sprague@skycity.co.nz
E-mail:sarah.campbell@philips.com
Web Site:www.philips.com