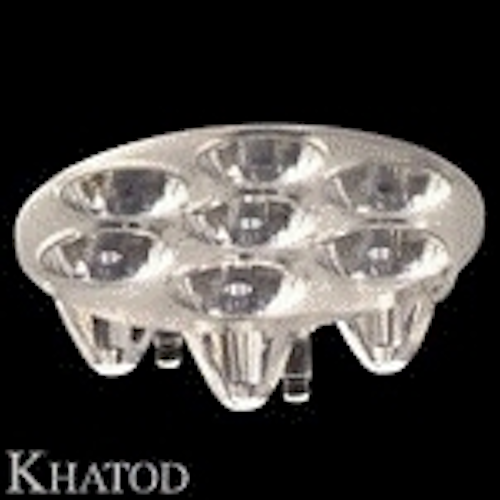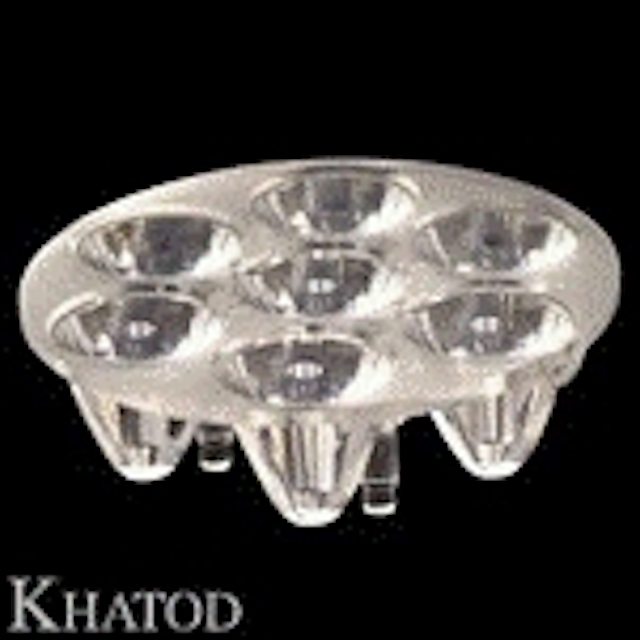 Date Announced: 03 Jun 2009
The continuous evolution of LED technology has resulted in a reduction of LED dimensions and size, and in increase in luminous output. This new technology has created opportunities for Khatod to develop an advanced optic: the ZETALENS.
Zetalens, realized in NJC technology, allows for the housing of 7 LEDs and is available in Narrow, Medium and Wide Beams. Its shape and dimensions, available in 4 different configurations, offers designers as well as the final user the freedom to choose among 12 models. The result is a very diverse lens family that can be used in a variety of applications.
The Narrow beam version is tailored for the creation of spotlights with tighter beam sizes and a high light intensity.
The Medium Beam is a great performer in applications using RGB systems for surface lighting such as "Wall Washing".
A typical application for the Wide Beam version is in the illumination of large shop windows and showcases; an application where high quality diffused light without shadows is particularly important.
Once again, Khatod's focus on ever-evolving Power LED technology has led us to develop high quality products with superior optical performance in order to meet the growing requirements of the Solid State Lighting market. Visit our website for details on Zetalens and all of our other product lines.
Contact
Khatod Optoelectronic Srl Cinisello Balsamo (MI), Italy Phone: +39 0266013695
E-mail:khatodoptoelectronic@khatod.com
Web Site:www.khatod.com