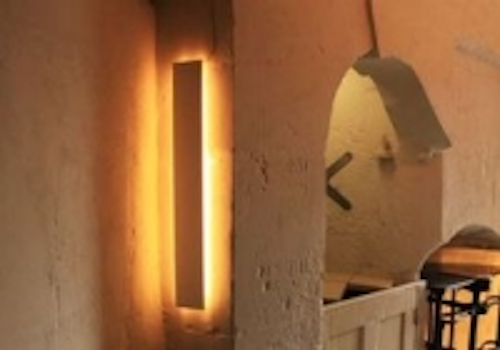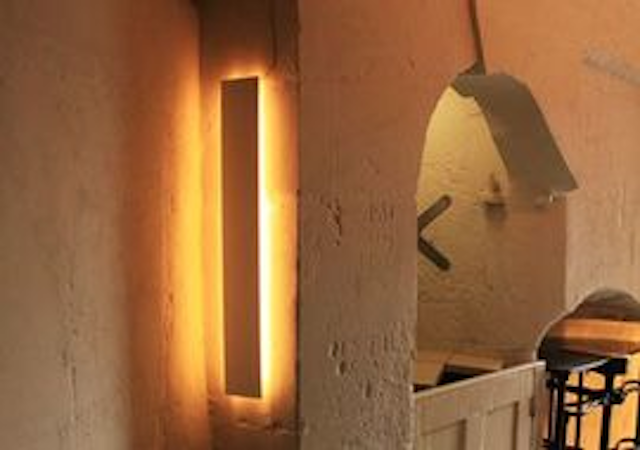 Date Announced: 29 Jun 2009
A refurbishment program of the Christopher Wren Monument worth £4.5m has recently finished. Working closely with conservation specialists, Julian Harrap Architects, Light Bureau was responsible for all internal lighting upgrades to what is arguably one of the nation's most important cultural and heritage icons.
Sir Christopher Wren's flame-topped monument to the Great Fire of 1666 is the tallest isolated stone column in the world. Completed in 1677, the Monument stands 202 ft high and is positioned 202 ft from the spot in Pudding Lane on which the Great Fire is believed to have started. Every year, over 100,000 visitors climb the 311 spiral steps to the Monument's observation gallery to enjoy unique and exhilarating views across the Capital.
Representing a unique challenge, the question was how should one light a structure which pre-dates electric lighting by more than two centuries? The old scheme was typically unsympathetic, utilizing as it did large and unsightly bulkhead fittings. Light Bureau set out to create a new solution with minimum visual intrusion; special linear LED sources were designed to the same profile and dimension as the iron stair balustrade spindles. Finished in the same colour and fixed by metal straps, the new lighting is barely noticeable to visitors.
The interior of the stair is re-finished as it was originally in a limed wash, giving excellent reflectance and making best use of the indirect lighting solution which Light Bureau designed for the space. For interest, light has been designed to the interior of the flaming urn at the top of the column and to the crypt below the stair – areas which are not publicly accessible can now be seen by visitors.
Little information or guidance is available for heritage projects of this kind and the designers elected to keep illumination levels to a bare minimum - approximately 50 lux average. Light Bureau solved the emergency lighting problem as discretely by advocating a central battery system which feeds 25% of the standard LED balustrade sources.
The new lighting carries with it the advantages of very low energy use (approximately 1.3kW total – about half the energy used to boil a kettle), longevity and minimum maintenance. Of the installation, Light Bureau's Paul Traynor states "the architect involved us knowing that, specialist lighting advice was key to a successful renovation project. The design has been well received, presenting as it does an ultra discrete, sympathetic and sustainable light to the interior of the tower".
Client: City Of London
Architect: Julian Harrap Architects
Lighting Design: Light Bureau (Paul Traynor, Paul Nulty, Tim Burrell-Saward)
Lighting Supply: Mike Stoane Lighting, Encapsulite UK, AC/DC
Main Contractor: CWO
Date Complete: February 2009
Contact
Light Bureau 7F Hewlett House Havelock Terrace London SW8 4AS Phone +44 (0)20 7498 6111 Fax +44 (0)20 7498 6408
E-mail:mail@lightbureau.com
Web Site:www.lightbureau.com