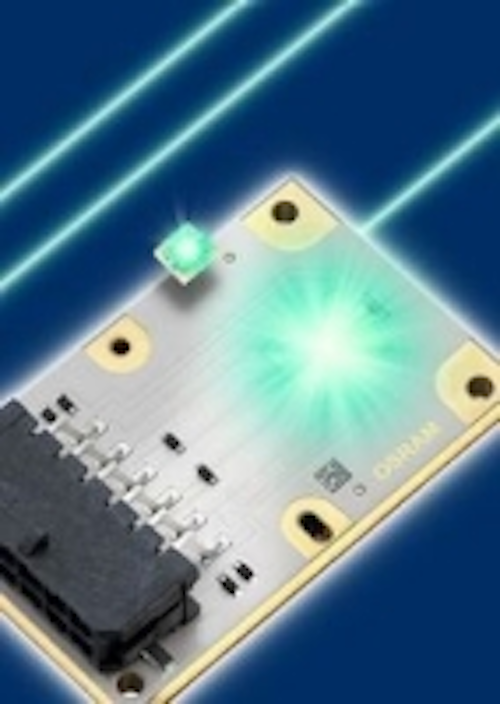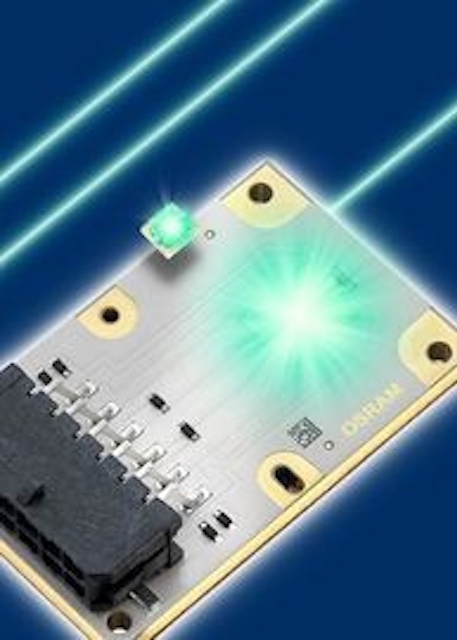 Date Announced: 04 Jun 2009
Taking LED projection to new heights
OSRAM Opto Semiconductors is enriching the projection market with two new LEDs, OSTAR Compact and OSTAR Power Projection. OSTAR Compact is designed for small efficient systems in cell phones, PDAs and MP4 players, while OSTAR Power Projection is targeted at high-performance projection applications such as home cinema systems of 70 inches and more. The LED portfolio from this semiconductor specialist now provides full coverage of the projection system range from 1 W to 300 W.
OSTAR Compact adds to the family of LEDs for small applications at the lower end of the performance range. It measures only 3.9 mm² and is available in red, blue, green and white. These new small LEDs are cost-effective components particularly for pico projectors for small mobile devices. Manufacturers wanting very compact units can use a double-chip version that contains a red chip and a blue chip in one LED. This saves space compared with the usual three individual LEDs (red, blue, green). As an SMT component the LED can be easily integrated in standard manufacturing processes. Integrated ESD protection diodes guard against electrostatic effects.
OSTAR Power Projection is among the greats – in terms of its performance and its dimensions. It can be operated with a maximum of 36 A and produces light of impressive brightness. Typical values are 2700 lm in red, 3500 lm in green and an optical output of 13 W in blue. While the dimensions of 45 mm x 25 mm seem large for a standard LED the thermal resistance is only 0.77 K/W. The LED is suitable for all types of cooling, including water cooling. A uniform cooling system can therefore be used for all colors because the junction temperature is the same for all colors (125°C).
"LEDs will one day become established in all projection applications, including high-end applications", said Wolfgang Schnabel, Marketing Manager LED Projection at OSRAM Opto Semiconductors. "We are well prepared for that day and already offer different OSTAR versions, namely Compact (up to 25 W), SMT (10 to 40 W), Projection (25 to 70 W) and Power Projection (90 to 150 W), to cover numerous applications – from cost-effective pico projectors to home cinema equipment and mobile projection systems for mid-range applications."
Contact
Osram Opto Semiconductors Betty Lee
E-mail:betty.lee@osram-os.com
Web Site:www.osram-os.com