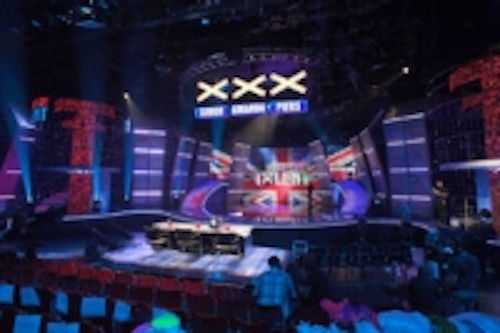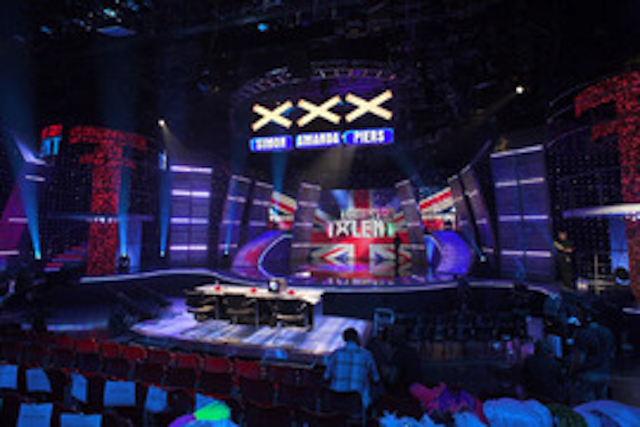 Date Announced: 25 Jun 2009
HSL supplied substantial quantities of ColorWeb and ChromaStrip LED products to the latest ratings-busting series of "Britain's Got Talent" - the high profile and super-hyped final of which saw teenage dance troupe Diversity beat hot favourite, singer Susan Boyle.
The series, presented by comedy duo Ant & Dec, was shot over a week in Studios A and B of Fountain Studios, Wembley, London - the largest TV stage in the UK. The studio was packed with excitement, anticipation and a live audience of 750 each night. The highly versatile LED-based set was designed by Dominic Tolfts and featured several different types of LED, all of which were sourced and supplied to the production by Simon Deary of LED Poison who specialises in digital lighting.
The creative concept – which heavily involves lighting designer Dave Davey - was to produce a mega-flexible setting comprising low, medium and high resolution LED surfaces, offering at least 50 totally different performance looks for the 10 finalists as they battled it out throughout the week long series. On top of that, additional unique looks were needed from the same set for guest spots, plus a series of generic default states was also required including incorporation of the series' logo and branding.
Simon Deary has also procured all the LED for the last 2 BGT series and comments, "I know I can always get a fantastic service and a great package from HSL, and that's why I keep going back to them. In this case, we could also acquire the large quantities needed of both product from one source and one phone call - less administration and paperwork is always good." Simon Stuart and Sean McGlone were the project managers for HSL.
HSL supplied nearly 600 Pulsar Chromastrips, which were integrated into 4 large and one smaller metal fins running down each side of stage, and also used to highlight the 2 sets of staircases and the edges of the judges' rostra.
The 480 panels of ColorWeb 250 and 50 panels of ColorWeb 125 mm pitch were used to wrap around the entire back wall of the set, which proved eye-catching camera candy and introduced further depth to the set, alleviating the black holes and creating background movement, colour and interest.
Simon Stuart comments, "We ordered additional ColorWeb from AC Lighting to supply this show. Ever since we invested in the first ColorWeb 250 about 3 years ago, it's never stopped working - it's a brilliantly versatile product". Simon Deary echoes this, "It's highly useful, very robust and looks good wherever it's rigged. The panels are easy to move around, connect up and use wherever needed".
Driving all the various different LED surfaces were 4 Hippotizer media servers run by Russell Grubiak via a CompuLite Vector Blue lighting console and programmer Bill Peachment via his CompuLite Vector Green and Hippo Critter. Bespoke media for the Hippotizers for each of the finalists and the main show was created by Jane Aspinwall of Timeslice films.
Contact
For more press info on the HSL Group, please contact Louise Stickland on +44 (0)1865 202679/+44 (0)7831 329888 or Email louise@loosplat.com. Contact HSL direct on +44 (0)1254 698808 or 'info@hslgroup.com' or check www.hslgroup.com
E-mail:louise@loosplat.com
Web Site:www.hslgroup.com