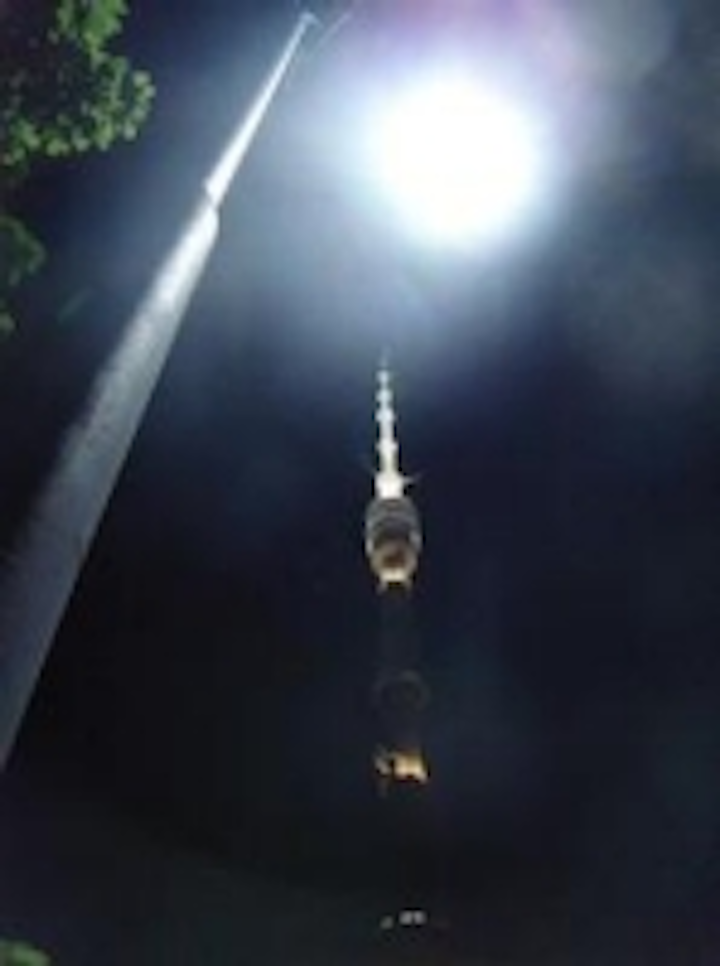 Date Announced: 10 Sep 2009
Company «FOCUS» gave its products series «LED street lamp USS-Magistral» with traffic charts Department of fuel and energy sector the Government of Moscow to conduct field trials.
Lamps «FOCUS» not blind the participants in the movement, because the required figure was reached with the help of the primary optics, and not bend the modules. In consequence, observed all the rules of road safety. In the latest LED lamps are used OSRAM Opto Semiconductors.
Company «FOCUS» is a leading developer and manufacturer of a full cycle of LED lighting systems.
Our activities focus on energy saving, ecology and safety of human life.
The company strives to contribute to the development of innovative industrial Russia.
Statistics of our serial products in various regions of Russia and countries of CIS and foreign countries suggests that implementation of these lighting effective in terms of economy, environment and security.
Company «FOCUS» develops and manufactures high-tech lighting equipment of world class. This lighting indoor and outdoor lighting in the ordinary, as well as product you and explosion-proof design with long service life. All products are certified and undergo 100% outgoing inspection.
In the application of our products are significantly reduced power consumption and load on the electrical network.
Products Companies «FOCUS» stably operate in different climatic zones and adapted to the voltage drop.
With the introduction of new facilities and upgrading existing products, this can free up additional resources and reduce operating costs.
Our developments are widely used in industry, in the sphere of housing, energy and other objects of the national economy.
For many years, together with our partners, an analysis of market power LEDs manufacturers in Russia and abroad, according to test results the company has identified the main producers of high-quality LEDs, is a company NICHIA and OSRAM. Company «Focus» concluded a long-term partnerships with leading global corporations NICHIA and OSRAM. In 2004 appeared the first battery and network LED floodlights, produced in Russia, was created the first prototype LED street lamp. Today the company «Focus» perform a full production cycle, from product development to introduce them to life.
We invite all interested to visit our site to get acquainted with new developments "FOCUS".
Contact
"Focus" Ltd. 1, Melioratorov street, Schelkovo, Moscow region, 141100 - Rus, Russia +7 (915) 177-4494 +7 (903) 183-1118 +7 (496) 255-66-85 sales@ledsvet.ru
E-mail:242187@mail.ru
Web Site:www.ledsvet.ru