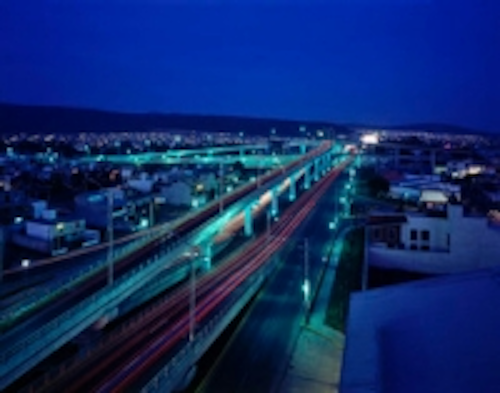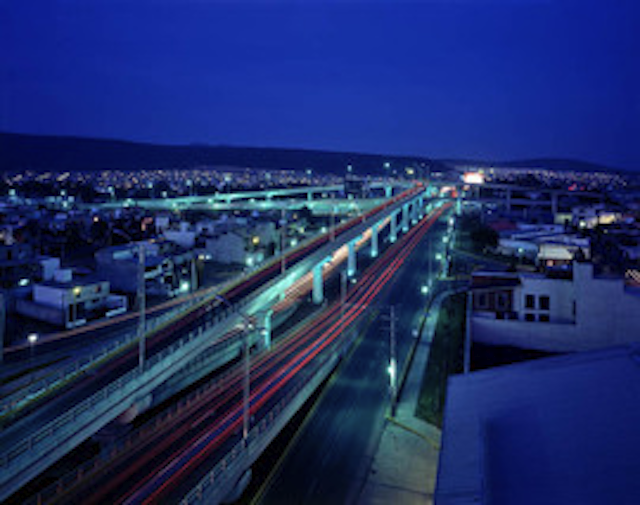 Date Announced: 03 Sep 2009
PACHUCA, MEXICO - Since March, 180 CHAUVET LED lights nightly cast hues of millions of colors showing off the columns and pillars of a new bridge in Pachuca, the capital of Hidalgo state, Mexico.
Only half of the bridge is lighted; soon workers will install an additional 180 fixtures along a second three-mile section, said Abraham Levit, owner of Novelties, S.A. the exclusive CHAUVET Distributor in Mexico.
Located 58 miles northeast of Mexico City, Pachuca has become one of the country's most advanced cities in recent years, Levit said. The bridge, which is earthquake-resistant, is part of a plan to modernize Pachuca's infrastructure. "This is a very important bridge and the government wanted to show this engineering marvel," Levit said.
A total of 130 COLORado 1 and 50 COLORado 6 wash bank fixtures were used for the project. The fixtures uplight 60 columns, the tallest of which is 84 feet, and 228 bridge sections along the Luis Donaldo Colosio freeway, also known as Federal Highway 105.
Levit said COLORado fixtures were chosen because, with an IP66 rating, they can handle the harsh environment, are durable and also because of their low power consumption. "They also liked the colors and the ease of operation," he added. "The lights produce a rich and vibrant wash and offer numerous color changes, which convert the roadway into a nighttime spectacle for those who travel along it."
The COLORado 1 comes with 36 1W RGB LEDs while the COLORado 6 operates with 108 1W RGB LEDs set in three pods.
The bridge project, which cost $18.2million, seeks to address the Mexican government's stated goals of improving the welfare of its population and the country's sustainability. The lights qualify as environmentally friendly as their LEDs are long-lived. By shortening distances the new highway, also helps reduce the amount of gas and emission of pollutants, according to Pachuca Mayor Francisco Olvera, who spoke at the bridge's grand opening event.
Funding for the project came from the newly created National Infrastructure Fund, which includes Mexican federal, state and private investments. The bridge project created 350 direct jobs and more than 1 million indirect jobs, according to a public works official. It accommodates 22,000 cars on a daily basis.
Photo Credit: Paul Czitrom
Contact
Contact: Ann Feltgen Public Relations Specialist CHAUVET 954-929-1115, ext. 47
E-mail:pr@chauvetlighting.com
Web Site:www.chauvetlighting.com