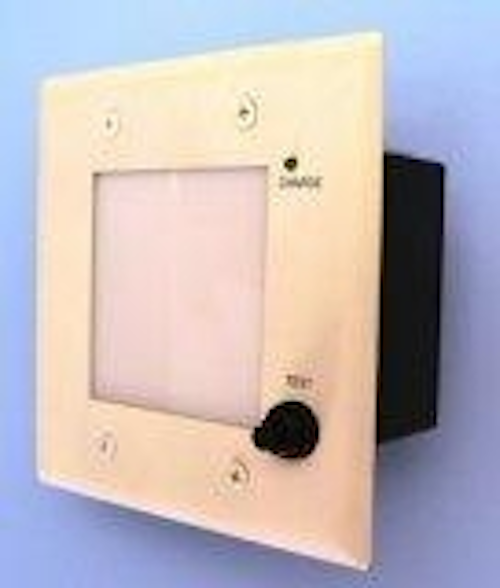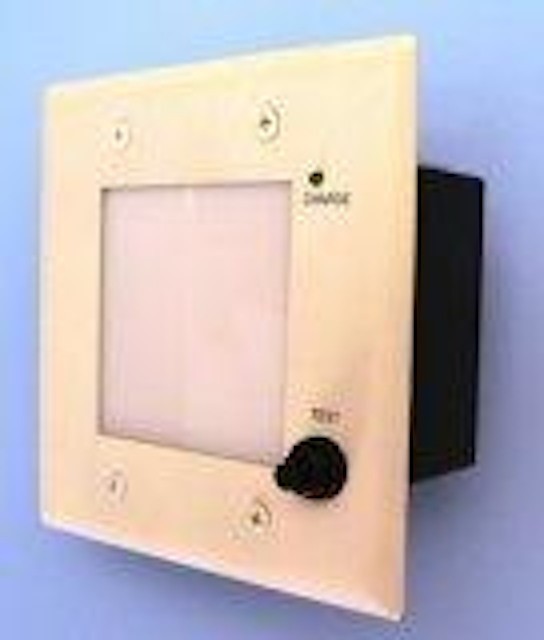 Date Announced: 09 Sep 2009
Green Lighting LED has unveiled a new product ideally suited for hospitals and nursing homes – an emergency LED night light that stays on even when power goes out. After the power goes out, the nightlight remains on for over ninety minutes lighting up hallways, stairways, and exits. The LED emergency light includes a photocell or always on option to automatically illuminate hallways when the lights go out.
The emergency LED nightlight actually replaces a double gang receptacle found in residencies and businesses around the country. LED nightlights from Green Lighting LED illuminate common and demanding environments such as hospital rooms, schools, offices, hotels, assisted care facilities and many more. The hospital ready LED lights comply with general use requirements and also have been tested for grounding reliability, assembly integrity, strength and durability. The LED emergency nightlight meets UL Standard 924, making the nightlight approved for egress (emergency exiting of buildings). Upon an electrical power disruption, the nightlight will maintain full brightness for a minimum of ninety minutes.
LED Emergency Nightlight Product Features:
• Provides illumination for nighttime mobility
• 90 minute emergency battery backup, in case of power disruption
• LED low energy (5 Watts) & long life (over 20,000 hours)
• Multiple color options available
o White – standard white
o Amber – helps maintain body circadian rhythm at night to promote rest and sleep cycles
o Blue – promotes wakefulness
• Nightlight fits in 3" double gang electrical box
• Louver (or open face) faceplate to protect fixture
• White, ivory, stainless steel, and other finish available
• Lightly frosted polycarbonate plastic lens & closed cell gasket protects against dust and moisture
• Always on & photocell options available
• Voltage: 120V & 227V Standard
• ADA compliant
• ETL listed, UL Standard 924 compliant
Lighting up hallways in the case of emergency has never been more energy efficient. LED lighting from Green Lighting LED does not stop at one emergency nightlight. Many different LED nightlight options are available. For example, say a homeowner simply wants to replace their current nightlight with a powerful LED nightlight bulb. Green Lighting LED has the nightlight bulb which provides clear lighting and fits in the nightlight fixture most homeowners already have. A full list of the LED lighting products is available online. Green Lighting LED offers:
• Emergency Double Gang LED Nightlights
• Double gang LED nightlights, either with a receptacle or without
• Single Gang, either with receptacle or without
• Plug in LED nightlight
• LED nightlight replacement bulbs
Green Lighting LED offers night lighting options for any need, and the new emergency LED nightlight helps illuminate locations even during extreme circumstances. LED lighting solutions from Green Lighting LED is lighting the way to green technology.
Contact
Green Lighting LED 2103 E 33rd St Erie, PA 16501
E-mail:Info@GreenLightingLED.com
Web Site:www.greenlightingled.com/led-lighting-news-press-events.aspx