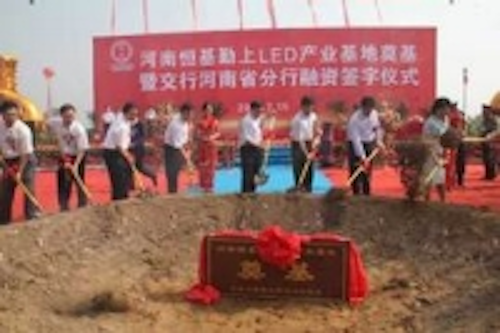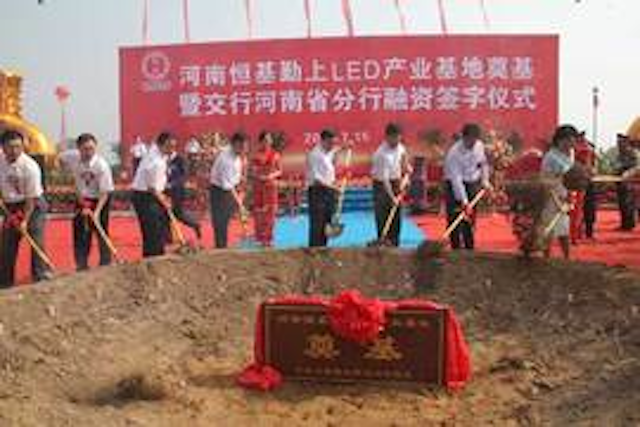 Date Announced: 16 Sep 2009
On July 15th, Hengji-Kingsun LED R&D Base (HJQS) laid the First Stone in Zhengzhou Economic Development Zone.
HJQS is a large-scaled LED illumination project integrated with R&D, technology, product and other core advantage. It takes up a total area of 11.03 hectares and would be invested with a total amount of 1 billion. Zhengzhou Bank of Communications would provide the finance assistance. It would take a construction cycle of 3-5 years and hopefully become the first LED enterprise with a first annual output value over 10 billions RMB and profit and tax over 1 billion in Zhengzhou.
Both Henan and Zhengzhou government consider this as a important step in developing LED industry, and firmly built a good platform for the development of this project with much preferential policy support. LED illumination, said by a principal in Department of Communication of Henan Province, has become a worldwide focus in indutrial development. Its remarkable energy-saving effect, saving over 80% compared to fluorecent and 60% to mercury and soldium light, has proved itself thoroughly in street lighting field. He also said that HNDC would provide as much opportunities as possible to fasten the communication construction by improving the street lighting with high-quality LED products.
Contact
Ms.Sherry Wang Tel:(86) 769-83395678 ext.828
E-mail:sales@kslights.com
Web Site:www.kslights.com