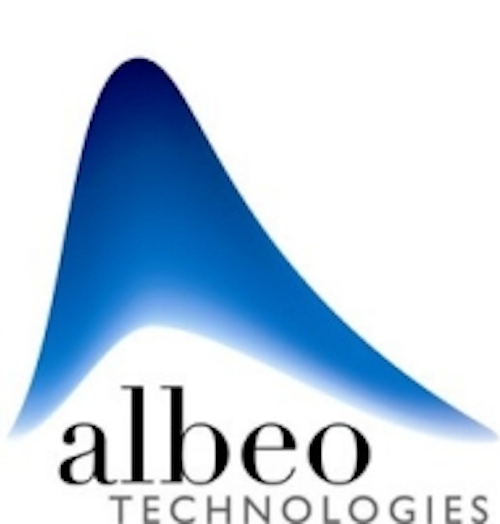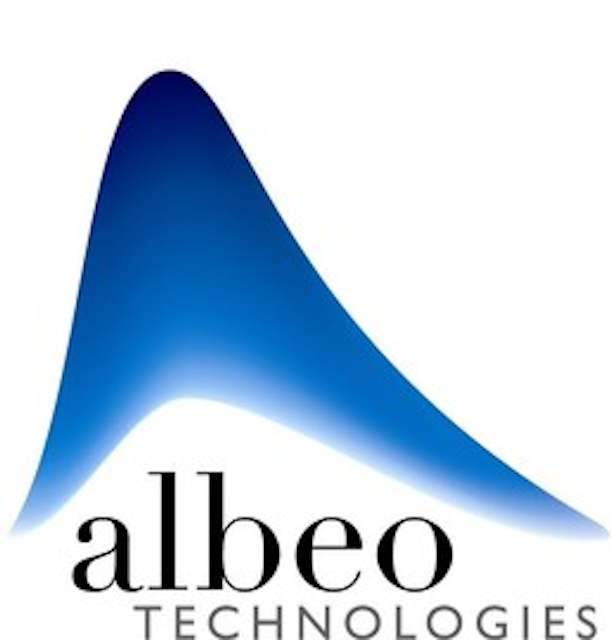 Date Announced: 09 Sep 2009
Recognized by the Guardian and Cleantech Group for potential and likelihood to achieve high growth and high market impact
Boulder, CO – September 10, 2009: Albeo Technologies Inc., a leading manufacturer of high-efficiency LED lighting systems, today announced it has been named a Global Cleantech 100 company by Guardian News and Media and Cleantech Group™, LLC, providers of leading research, events and advisory services for the cleantech ecosystem.
The Global Cleantech 100 is the first ever list highlighting the most promising private clean technology companies around the world. Supported by the Carbon Trust, the Global Cleantech 100 recognises companies at the forefront of cleantech innovation offering solutions to some of the world's most pressing environmental challenges.
The final list represents the collective opinion of hundreds of leading experts from cleantech innovation and venture capital companies in EMEA, North America, India and China, combined with the specific input of an expert panel of 35, drawn from well-respected organisations such as Altira Group, Crossover Advisors, Deloitte, Emerald Technology Ventures, Google, Kleiner Perkins Caulfield & Byers, New York Stock Exchange, NGEN Partners, Nth Power, New Enterprise Associates, Sterling Communications, Tsing Capital and Vantage Point Venture Partners.
The panel's views were combined with insights from the Cleantech Network™, the de facto industry association of international clean technology investors, entrepreneurs, large corporations and other industry insiders. Some 3,500 companies were nominated/considered.
"The first ever Global Cleantech 100 shines a spotlight on which companies and which technology areas the global innovation community is most excited about from a commercial standpoint," said Richard Youngman, managing partner at Cleantech Group.
"We are honored to be named as one of the 100 most important Cleantech companies by Guardian and the Cleantech Group," said Jeff Bisberg, CEO, Albeo Technologies Inc. "The Cleantech economy has arrived and we are seeing strong growth across all sectors. This award will help customers find the top suppliers for their sustainable, Cleantech projects. "
Albeo Technologies Inc.(www.albeotech.com) and other winners are being honoured today at Cleantech Forum XXIII in Boston, 8-10 September 2009 (www.cleantech.com/bostonforum) and will be celebrated at Cleantech Forum XXIV in Delhi, 15-16 October 2009 (www.cleantech.com/delhiforum) and at the Guardian's UK Cleantech Summit in London on 23 November 2009 (guardian.co.uk/cleantechsummit).
Albeo received the Cleantech top 100 award for their ability to deliver products that are sustainable, and cost effective. Albeo's LED lighting systems address general lighting, one of the largest uses of electrical energy and a major source of greenhouse gas emissions. Albeo's patented solutions save energy, reduce maintenance, eliminate recycling, and lower cooling loads in commercial buildings. With short paybacks, Albeo enables businesses to simultaneously lower their operating costs and help the environment.
More than half (56) of the companies listed on the Global Cleantech 100 are headquartered in North America, while European firms make up 36 percent. Five firms are based in Israel and three in India.
The full list of Global Cleantech 100 firms is available on the Guardian (guardian.co.uk/globalcleantech100) and Cleantech Group (cleantech.com/news/awards/globalcleantech100) websites.
About the Cleantech Group, LLC
The Cleantech Group pioneered the clean technology investment category in 2002. Today, it accelerates the development and market adoption of clean technologies globally. The company's worldwide network of investors, entrepreneurs, enterprises, service providers and others—representing trillions of dollars in assets—receives access to capital, investment deal flow, networking, market leading research and data, sales leads and promotional opportunities. The Cleantech Group also provides advisory services for large corporations and governments, publishes leading cleantech sector industry news coverage and produces the premier Cleantech Forum® events worldwide. Details are available at http://www.cleantech.com.
About the Guardian
The Guardian is a unique voice with an international reach delivering progressive journalism to a global audience. The Guardian's vision is to be the leader on sustainability within the media industry and to be environmentally regenerative in their activities. Through their editorial coverage and business activities, they demonstrate to readers, staff, advertisers, suppliers and their communities that GNM (Guardian News and Media) is committed to enhancing society's ability to build a sustainable future.
About Albeo technologies Inc.
Albeo Technologies, Inc. manufactures high quality, long-lasting LED lighting products for commercial and industrial facilities that improve energy savings, reduce maintenance costs, and are safe and easy to install. Based on advanced electro-optic technologies, Albeo's reliable lighting fixtures provide superior performance at lower costs than competing technologies. Albeo's management team has decades of experience in solid-state product development and manufacturing, and continues to deliver new products that enable users to better control their total operating costs.
Contact
Jason Korbelik Albeo Technologies, Inc. 3125 Sterling Circle, Suite 105 Boulder, CO 80301 Phone: 720.407.4960 jkorbelik@albeotech.com
E-mail:info@albeotech.com
Web Site:www.albeotech.com