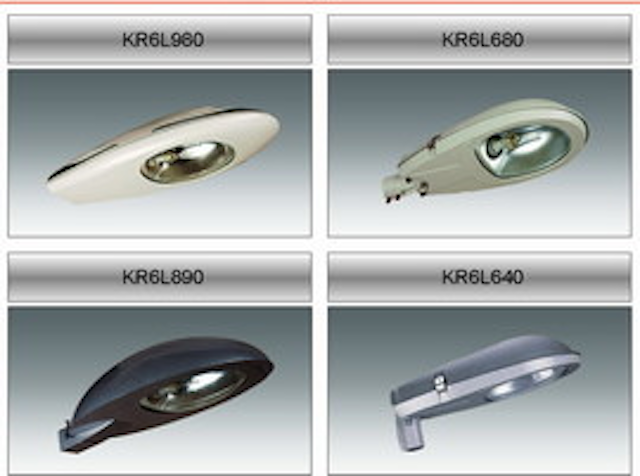 Date Announced: 17 Sep 2009
Jishan Optoelectronics Inc. announces that the energy saving potetial of their state-of-art energy efficient low cost 151W i-Light, which is intended for street, industrial and other lighting applications, has been verified by the Energy-Saving Technology Service Center of Jiangsu Province.
The testing results were released by the Center on August 27, 2009, which verfied that the average illumination intensity is more than twice higher, i.e., 15.55 Lux vs 6.86 Lux, while the i-Light consumps only 2/3 of power in comparison with the sodiu lamp, i.e., the input power of 151W vs 224W. The test was conducted when the i-Light and the high-pressure sodium lamp were installed at a height of 8 meters above ground.
Wth an innovative reflector design and intelligent controller, the Metal Halide lamp based i-Light has an effciency of 100 lm/W with a CIR of 90, and a liftime of 10000 hours. The i-Light provides a cost effective energy efficient solution for varous lighting appliatons.
Contact
Jishan Optoelectronics Corp. Ms. Tina Hu Tel: 0086-25-84817373,86872030-8020 30-100W LED Lamps for industrial applications introduced by Jisan Nanjing, China-With innovative optical and thermal design as well as unique integrated LED emitters, Jishan Optoelectronics Corp has recently developed the best LED lamps for industrial applicaitons. Those lamps are targeted for industrial and mining plants, warehouse, toll station, gas station, supermarket, museum and gumnasium. Rational structure, beautiful shape, be able to bear wet & heat, good sealed capability, those LED lamps can be of 30W, 50W, 70W & 100W of different color temperatures, and the lumen efficiency can reach to 100 lm/W, and the lifetime is expected to be more than 50,000 hours, which will greatly reduce the maintenance and replacement cost. With the same illuminance, those LED lamps can save power upto 80% in comparison with conventional high pressure sodium lamps. Installation of this light is flexible and convenient. Contact: Jishan Optoelectronics Corp. Ms. Tina Hu Tel: 0086-25-84817373,86872030-8020 E-mail: tinahu@jsjs.com; Website: www.jsjs.com http://njjs.en.alibaba.com/
E-mail:tinahu@jsjs.com;