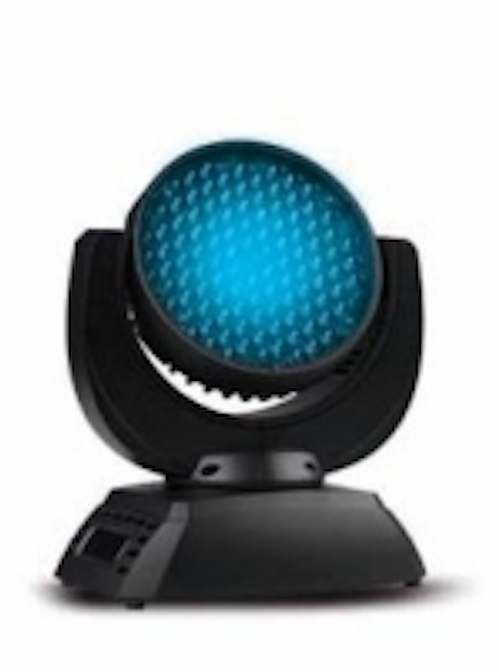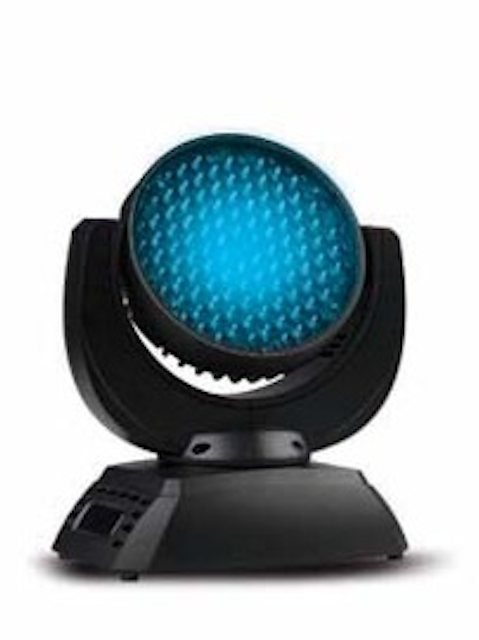 Date Announced: 10 Sep 2009
Martin Professional heads to PLASA 2009 at Earl's Court in London (September 13-16) armed with a new and rapidly expanding range of LED lighting solutions. On display at stand 1-F44 will be Martin's first LED moving heads, new LED video solutions, and new LED luminaires for indoor and outdoor use.
MAC 401 Dual™: The MAC 401 Dual is a creatively fresh and versatile LED moving head washlight with an innovative double-sided design that gives it flexible dual functionality, for example as a double washlight or beam reflective mirror. The 401 Dual's innovative color mixing system fully blends colors at the source before they leave each lens, eliminating the problem of rainbow shadows and the messy multi-color lens looks of traditional LED fixtures. The 401 Dual's advanced wash characteristics combine with a host of other useful features like fast zoom, new broad beam look and individual LED segment control to add a new and inventive element to a host of applications.
MAC 301 Wash™: The MAC 301 Wash is an LED moving head washlight that features a powerfully fast zoom with an impressive zoom range. It is capable of producing a wide range of exceptional colors from rich saturated shades to uniform pastels through the entire zoom range. The fixture's 108 high-power LEDs produce a bright and well-defined beam and its compact, lightweight design makes it ideal for rental applications, television use, night-time venues and more. Appropriately quiet for noise sensitive environments, it offers all the reliability, energy and cost benefits of a highly efficient LED luminaire.
LC Plus™ Series: The LC Plus is a modular system of semi-transparent LED video panels with new generation technology that closely integrates light, video and set design for all new possibilities in indoor and outdoor staging. Designed for the demanding rental and staging market, yet equally suitable for fixed installations such as retail environments and outdoor architecture, the LC Plus is an easy-to-use, all-in-one video solution. It offers several key advantages over other types of LED panels including an innovative P3 technology platform for no-hassle processing and signal distribution, low weight, superior color and brightness uniformity, and true IP65 protection.
P3-100 System Controller: The LC Plus is driven by Martin's innovative P3-100 System Controller, an ultra robust unit for advanced video signal processing and integration with lighting control. It includes built in scaling and de-interlacing, supports multiple video protocols and resolutions, and allows for direct DMX control of brightness, color, pixelmapping and more. It also includes a built-in graphical user interface and other innovative features.
FlexDOT™: FlexDOT is a lightweight yet bright string of LED pixels that allows designers to break free from the flat, rectangular format of conventional LED displays and create customized video solutions with maximum artistic flexibility and a minimum of effort. Easy to handle and simple to use, FlexDOT is made up of individually controllable, intelligent, full color pixels mounted on a flexible cable to provide unlimited options for enhancing interior and exterior spaces.
Martin MEL™: Martin MEL are the first fixtures in a new Martin line of IP65 rated outdoor LED luminaries. These attractively designed striplights are the first architectural fixtures from Martin to use tricolor LEDs for superior color mixing directly at the lens resulting in an absence of color shadows and a broader range of color choices. The MEL range also incorporates a new custom-designed lens system for very narrow beam angles that have been difficult to achieve with tricolor LED fixtures in the past. The MEL range installs in minutes.
Martin MSL™: Martin MSL is a simple yet highly capable plug-and-play LED striplight designed to enhance interior spaces in a wide variety of applications. Built for ultimate ease-of-use with full spectrum RGB color mixing, a choice of diffuser lenses and an exceptionally easy means of installation, Martin MSL is ideal for color enhancement in clubs, bars and restaurants or anywhere a low maintenance, decorative color effect is required.
Martin Professional
Founded in 1986 and headquartered in Aarhus, Denmark, Martin Professional is a world leader in the creation of dynamic lighting solutions for the entertainment, architectural, and commercial sectors. Martin lighting solutions are industry standard on top tours and events, grace prestigious theatres, energize nightclubs, and decorate major television studios around the globe. Other important areas of application are indoor and outdoor architecture and commercial applications where Martin products are increasingly being used to transform spaces through dynamic light. Martin also offers a range of advanced lighting controllers and media servers, as well as a complete line of smoke machines as a complement to intelligent lighting. The company operates the industry's most complete and capable distributor network with local partners in nearly 100 countries. For more information please visit www.martin.com
Contact
For more information contact your local Martin distributor or PR Coordinator Larry Beck at Martin Professional at: Telephone: +1 719 686 0793 Fax: +45 87 40 00 10 (DK) / +1 954 858 1811 (US)
E-mail:larry.beck@martin.dk
Web Site:www.martin.com