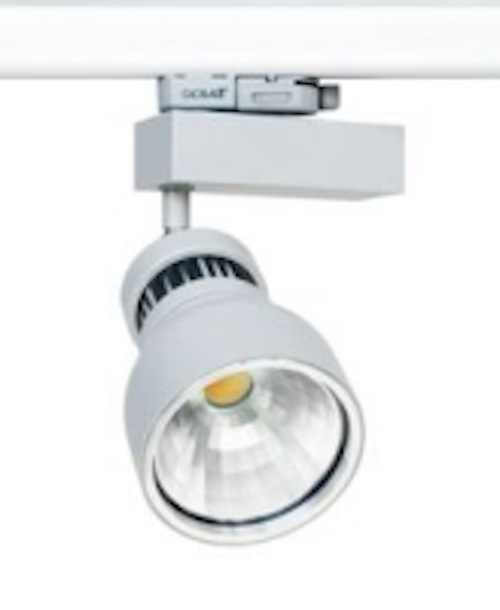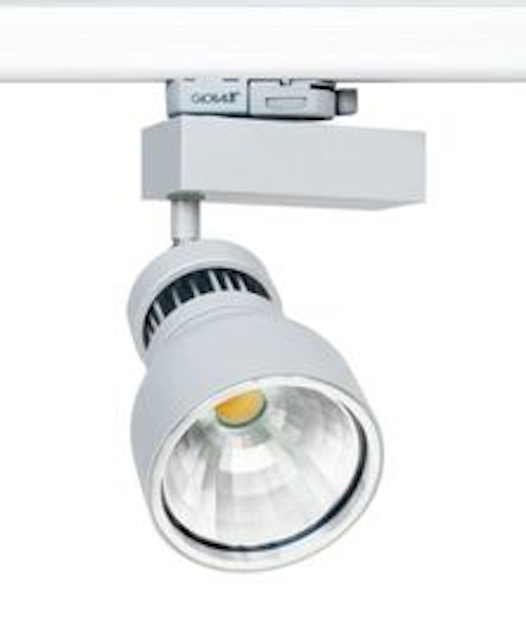 Date Announced: 07 Sep 2009
LDDE is proud to launch some creative product novelties for the entertainment and architectural markets at Plasa Show this year!
LedCyc9* RGBW panel
The LedCyc9*RGBW LED-panel we offer a powerful, modular backlight system for rear projection on cycloramas and useful effect lighting system.
It creates a completely even and flicker free field of light and extremely output. The panel was developed for use in the theatre, entertainment and Film/TV market.
Each panel integrates 9 symmetric high power RGBW LED pixels, each capable of producing any colour temperature across the entire spectrum of visible light.
Special diffuser caps (additional accessory) in front of each pixel enable a new dimension in set design.
Each pixel can be controlled by DMX512, ArtNet* or EcuNet*. Utilizing the newest generation of LED technology, each panel offers over 30% more output in comparison to other systems! The unique mounting system ensures a fast setup as well as great optical design for all stage settings.
Different settings like panel mode, start address, PWM (pulse wide modulation) and other functions can be set via remote control.
SpectraLed20* RGBW – with brand new CREE fullcolour+white Led chip!
Combining the latest generation of the CREE RGBW 3W LED-chip in a smallest possible format LDDE start the first lauch at Plasa Show.
Twenty 3W full–colour RGBW LEDs enable extremely even light distribution and light output in a tiny format.
Integrated full–colour technique avoids unwanted colour shadows, familiar from conventional LED systems with RGB(W) single lens. The plus of white enabled in the mixing of RGBW a brillante white and any pastel colours. A particularly notable feature of this lamp system is the small size and the low weight of only 2kg / 4.4 lbs. Therefore, this ramp is ideal for installation in decor, as an optical element in stage design and for use as a floor ramp.
All settings can be set by remote control, for instance start address, mode and PWM–frequency. Further features are selective control from 0–100% via integrated soc®–technology, an integrated XLR power/data plug system, seamless daisy chaining and a receptacle for two 16mm / 0.6 in. DIN–plugs.
SharkLed – "the eco-logic" architectural spotlight
LDDE presents SharkLed, an architectural light with a new generation10 W LED engine and more than 2000 lumen output!
The combination with a special reflector system results in a light output that sets new standards in lighting.
The integrated high power LED engine is available in daylight white (5600K), neutral white (4000K)and warm white (3200K). Power consumption, efficiency and colour reproduction are ideal for any architectural applications.
SharkLED™ offers the practical advantages of LEDs and is an efficient and maintanance-free alternative to conventional light sources in shops and museums.
• 10W LED engine in 3200K, 4000K and 5600K
• light output comparable to a CDM–T35W spot
• 50.000 hour lifespan
• UV– and IR–free light
• integrated power supply and conductor rail adapter
• high quality aluminium reflector
• control via potentiometer or DMX512 (optional)
• innovative cooling system
• pleasing design
LDDE will be present at PLASA Show 09 on stand 2-M6 at With Light Zone.
Contact
If you would like to reserve a specific day and time for your personal LDDE demo please email your preference and contact at markus.komertzky@ldde.com.
E-mail:markus.komertzky@ldde.com
Web Site:www.ldde.com