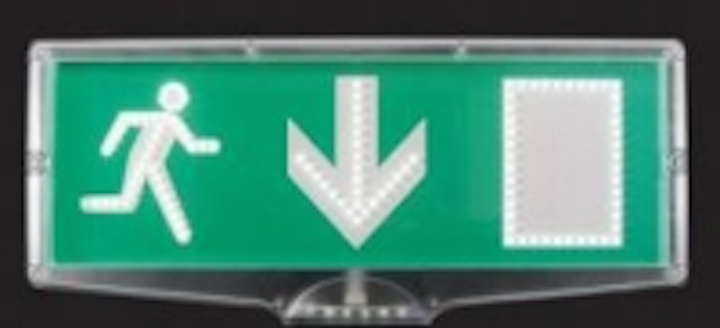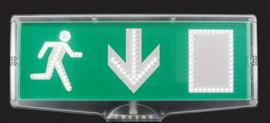 Date Announced: 01 Sep 2009
A brand new product has advanced technology in the emergency exit signage sector, as for the first time ever the sign is front lit.
Launching on the 1st September 2009, XiTlight offers the next generation in maintained exit signage as the pictograms utilise LED point sources of light.
XiTlight was developed with the sole purpose of giving people a better chance of escaping from smoke filled areas in commercial properties and public arenas. Independent tests have now proved that the XiTlight provides greater visibility in smoke thereby greatly enhancing employee safety.
Designed, developed and made in the UK, XiTlight's other notable features include – built in battery test facility via an I/R remote, 4 hour battery back up in emergency mode with increased and maintained light output levels, mercury free (no fluorescent tubes), solid state technology, adjustable mains healthy light level, auto dimming, cost effectiveness.
Richard Clark, Director, XiTlight Ltd: "We are very pleased after 12 years of quantifiable research and development that the product is now ready. We have deliberately taken our time to ensure that the XiTlight surpassed and exceeded all the required standards and is unique in its product offering. Equally pleasing is that its capability and performance was very well received in our extensive market research campaign. We really believe that it will save lives."
The product will be available from 1st September 2009 and the website www.xitlight.com will go live on the same day. Full details of standards passed and design registrations will be available to view on the website.
Contact
Jamie Salmon or Louise McCourt at Marketing Contacts 01252 629222 or Jamie@marketingcontacts.co.uk
E-mail:info@xitlight.com
Web Site:www.xitlight.com