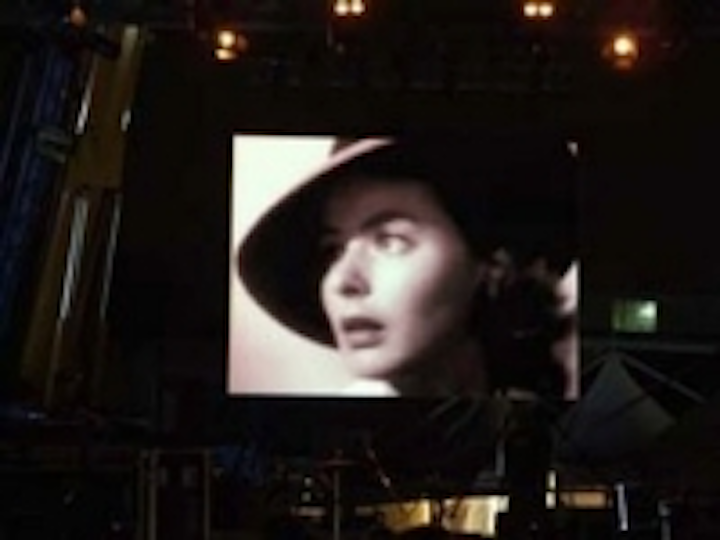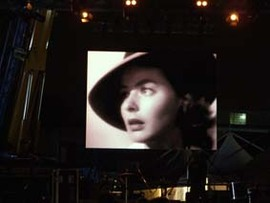 Date Announced: 18 Sep 2009
Milan – 18 September 2009 - Taking place for the second year in 2009, the Jazz:Re:Found festival is fast becoming an Italian answer to that most famous of jazz festivals held in Montreux, Switzerland. This year Lighthouse Technologies became a technical sponsor of the three day event, providing two LED screens and technical expertise throughout.
Held in the city of Vercelli, near Milan, Jazz:Re:Found is already becoming one of the most important events in Italy's musical calendar and so event management company Casanoego went out of its way to build on the first year's success.
Renowned artists such as Lamb, Josè James, Jazzanova, Hot 8 Brass Band, Stephanie McKay and Casino Royale were booked and the technical infrastructure also saw a significant upgrade, with Casanoego choosing Lighthouse screens to provide the ultimate in visual impact and performance.
Lighthouse supplied a 4 x 4 panel (4.08 x 3.04m) R7-ER 7mm visual resolution screen as a stage backdrop, running graphic content, with a 4 x 4 (4.8 x 4.0m) panel R12-ER 12mm visual resolution screen to the left of the stage, showing live footage of the performances. Both screens utilised Lighthouse LIP-XGA processors.
People had come from across the globe to enjoy the performances and the screens contributed greatly to the event's success.
"The quality of the images on both screens was fantastic," says Denis Longhi, manager of Casanoego. "The weather could have been better, but despite that it was very successful.
"Using Lighthouse screens was a winning choice, and not only because of the image quality. They worked perfectly throughout the festival, including in wind and heavy rain. It really was a fantastic result, my sincere thanks go to Lighthouse and the company's CEME office for the great working relationship that we enjoyed with them."
~END~
Lighthouse Technologies Limited is a global leader in LED display technology that develops, manufactures, and markets LED video display solutions for multiple indoor & outdoor applications, media and entertainment events, and sports arenas across the globe. With numerous technological breakthroughs to its name, Lighthouse has established itself as a multi award-winning leader in the LED display industry that holds itself to the highest standards of quality.
Founded in 1998, Hong Kong-based Lighthouse has a strong global presence with regional offices in Europe, North and South America, the Asia Pacific and China. Employing the most advanced technology, the highest quality manufacturing facilities, and world-class, round-the-clock technical support, Lighthouse satisfies customers on every major continent, captivating the imagination of millions. For more information about Lighthouse, please visit
Contact
Sarah James, Gasoline Media Limited, 9 Dalmore Avenue Claygate Surrey KT10 0HQ England. E-mail: info@gasolinemedia.com Phone: +44 (0)1372 471472 Skype: sarahconte Twitter: www.twitter.com/sarah_gasoline Pilva Kwan/Anita Leung Lighthouse Technologies Limited, 6/F, No. 16 Science Park East Avenue, Hong Kong Science Park, Shatin, N.T., Hong Kong. Tel: 852 2192 1688 Fax: 852 2423 1092 E-mail: info@lighthouse-tech.com www.lighthouse-tech.com
E-mail:info@lighthouse-tech.com
Web Site:www.lighthouse-tech.com