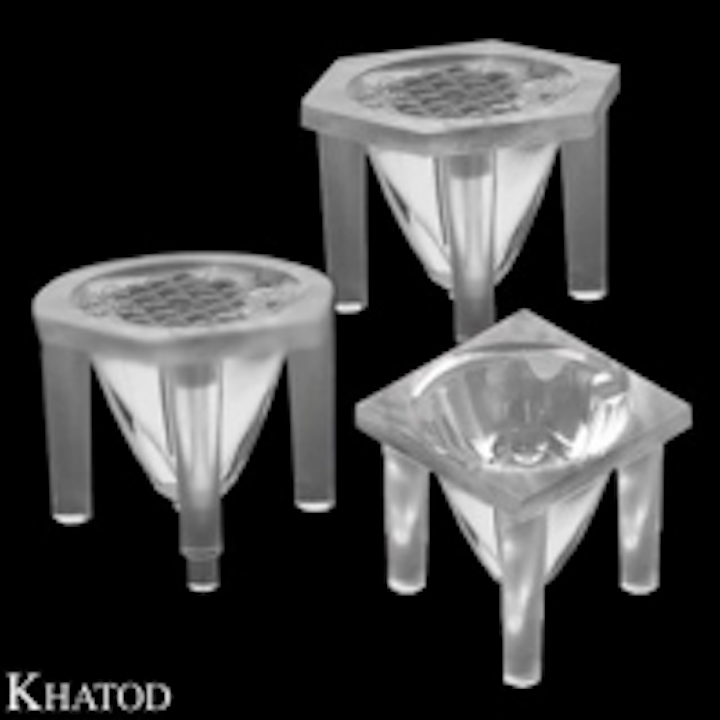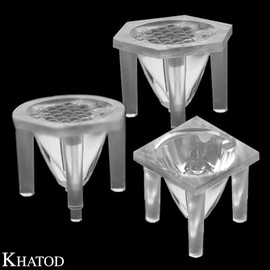 Date Announced: 15 Sep 2009
Khatod is proud to present its Premier Series of NEW MINI LENSES dedicated to the new generation of MINI POWER LEDs.
The MINI LENSES, created with our proven NJC technology, are superior, technologically advanced products that meet and exceed the most demanding requirements of the market.
These lenses are among the most cutting edge products on the market of optics for their excellent performance as well as for their innovative shape: from the traditional round shape to the newest hexagonal and square shapes.
Technical details:
- NJC™ Technology
- Round Shape : 15,24 mm Diameter
- Hexagonal Shape : 15,00 mm Side
- Square Shape : 12,70 mm Side
- Available in Narrow Beam, Medium Beam and Wide Beam
- European Patent Design
- High efficiency
- Available for different Power LEDs
Mini Single Lenses are the new generation of optics for superior lensing for your projects.
Contact
Contact Khatod Optoelectronic Ph : 0039.02.66.01.36.95 Fax: 0039.02.66.01.35.00
E-mail:E-mail: khatod@khatod.com
Web Site:Web Site: www.khatod.com