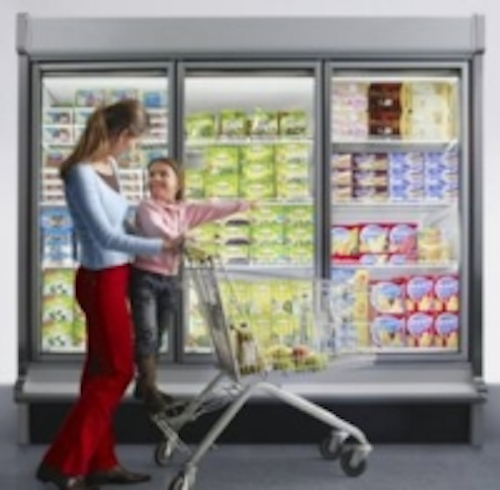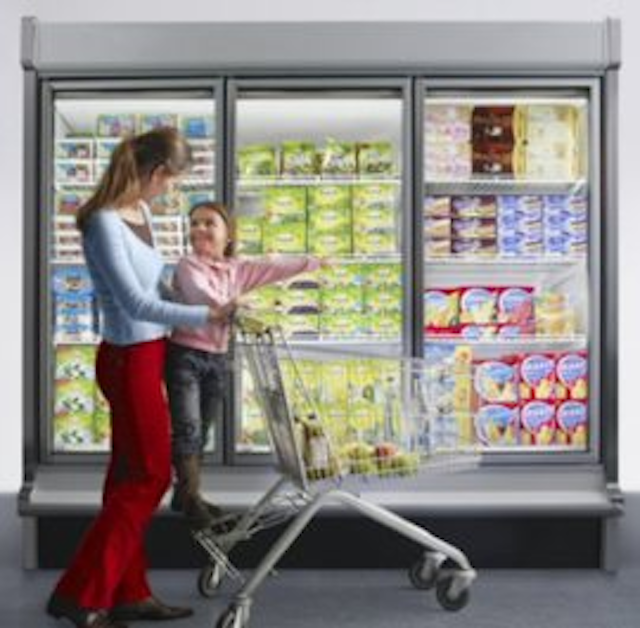 Date Announced: 28 Sep 2009
Philips is to help supermarkets lower the cost of cooling chilled and frozen food with the latest generation of its Affinium LED range of innovative refrigerated display lighting modules
Philips' Affinium LED solutions offer retailers numerous benefits over traditional fluorescent lamps in refrigerated display: LED lighting can lower energy consumption by as much as 70%, while reducing total cost of operation due to the long lifetimes and highly robust, low-maintenance performance of LED lamps.
Drawing on Philips' global leadership in solid-state LED lighting technology, the new Affinium LED range – comprising the Affinium Freezer Module and Affinium LED Cooler Module – offer a significantly brighter and more energy-efficient way to illuminate refrigerated food, delivering value to shoppers and retailers alike.
Affinium LED Cooler Module
The Affinium LED Cooler Module (LCM310) enables energy savings of up to 62% and requires virtually no maintenance, thus ensuring excellent total cost of ownership with an attractive payback time.
At the same time, the Affinium LED Cooler Module offers new options with the combination of top-shelf washer and under-shelf applications to light merchandise. The usage of LEDs helps reducing the internal heating and surface drying of the goods which results in less merchandise wastage. The individual modules are slim and unobtrusive, maximizing shelf space and making it easier for staff to load shelves.
Affinium LED Freezer Module
The new Affinium LED Freezer Module (LFM300) is designed to be installed in new freezers as well as to replace less energy-efficient fluorescent lamps in existing cabinets.
It offers excellent total cost of ownership – a massive reduction in energy consumption - up to 70% - and a tenfold reduction in lamp replacement turnover – with a fast payback.
Its delivery of uniform, bright and consistent light, providing an improved visual impression of both the merchandise on display and the entire freezer offers improved product visibility and presentation. The module's optical system prevents the LED light source from being directly visible, thereby reducing disturbing glare.
Sustainable solutions
Philips' new Affinium LED Cooler and Freezer Modules represent a significant advance in sustainability thanks to their lower energy consumption, which translates into a measurable reduction in CO2 emissions for supermarkets. Their modular and sustainable design also reduces waste while eliminating use of hazardous substances such as mercury and lead.
Both the Affinium LED Cooler and Freezer modules are available for supply now.
Contact
Barbara Neate Philips Lighting UK Tel: 00 44 (0) +1483 293 071
E-mail:Barbara.neate@philips.com
Web Site:www.philips.com