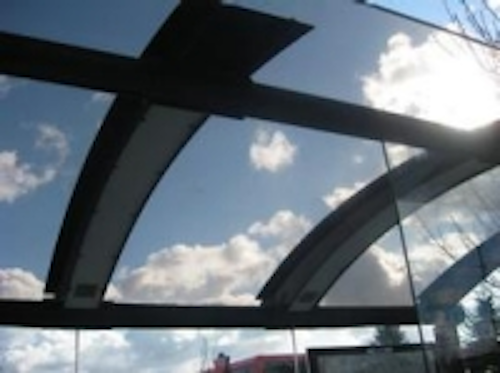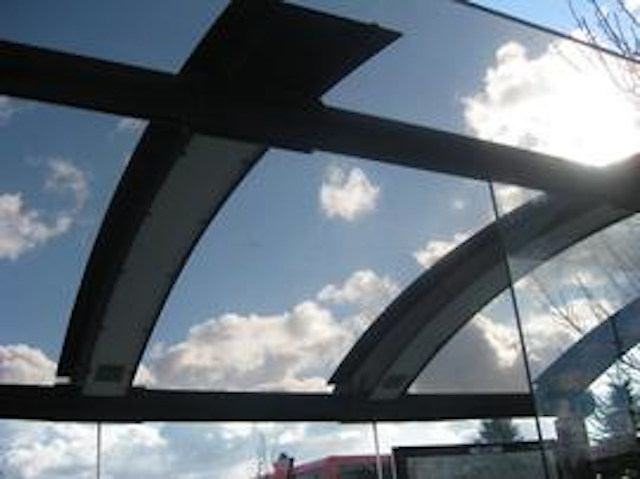 Date Announced: 09 Sep 2009
VICTORIA, BC, Canada -- Urban Solar Corporation (Urban Solar), a leading manufacturer of solar powered light emitting diode (LED) lighting solutions specializing in shelter, transportation and general illumination lighting, is pleased to introduce Aviation Renewables Corp. (ARC) as their worldwide aviation and international partner for sales and distribution. Coupling powerful LED technology and intuitive power management with environmentally friendly solar power, Urban Solar's autonomous solar power systems, PV-Shelters and PV-Stop are a green, economical and practical stand alone lighting addition to any aviation application.
"Urban Solar is pleased to work with ARC, the leader for renewable technology and consulting solutions to the international defense and civil aviation industry" states Jeff Peters, Urban Solar's President. "ARC, like Urban Solar, specializes in solar lighting and consulting for industries requiring a high level of technical expertise coupled with exceptional customer service. This relationship is a strong statement in support of our solar power system and shelter illumination technology. We look forward to a collaborative, long term relationship with ARC and their extensive aviation focused partner network".
States ARC's founder and Director, Mr. Allister Wilmott "ARC is excited and motivated to support Urban Solar a leading solar powered LED transit lighting manufacturer in the transit industry". "Urban Solar exemplifies the type of partner ARC is dedicated to work with – a focused, engineered solution oriented manufacturer driven by customer deliverables and inputs."
About ARC
ARC's founder and Director, Mr. Allister Wilmott, is recognized for the introduction of solar LED airfield and obstruction lighting solutions to the international aviation industry. ARC is a member of IESALC GA lighting committee and released the first industry GA lighting handbook for US Airports. They have also worked with ICAO visual aids working group helping to introduce solar technology.
ARC have a team of six internationally recognized aviation advisors who consult and work with senior US DOD Commands, MAJCOMs, Pentagon, national governments, civil aviation authorities and international industry stakeholders such as FAA, ICAO, IESALC and NATO.
About Urban Solar Corporation
Urban Solar Corporation is a leading manufacturer of solar-powered LED lighting solutions for the public transit industry. Urban Solar's PV-Shelter and PV-Stop product offerings exceed industry requirements for a clean, safe environment within bus stops, shelters and street furniture. With over thirty years of design and installation experience, Urban Solar delivers the highest level of solar powered LED illumination in an integrated, reliable, customer focused design.
Contact
For more information about Urban Solar's unique solar-powered LED transit bus shelter and bus stop lighting solutions, please visit www.urbansolarcorp.com and www.solarlightingfortransit.com Contact: Mr. Phil Fuhrd – Media Relations, press@urbansolarcorp.com 778-430-5516 (T) 778-430-5517 (F)
E-mail:press@urbansolarcorp.com
Web Site:www.urbansolarcorp.com