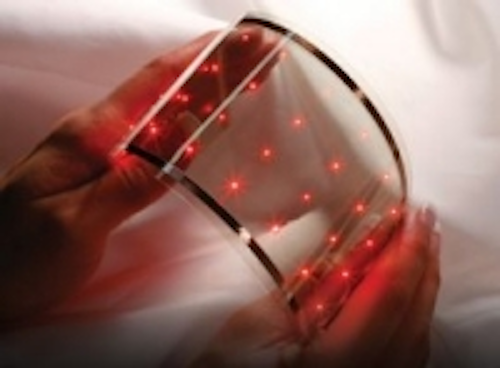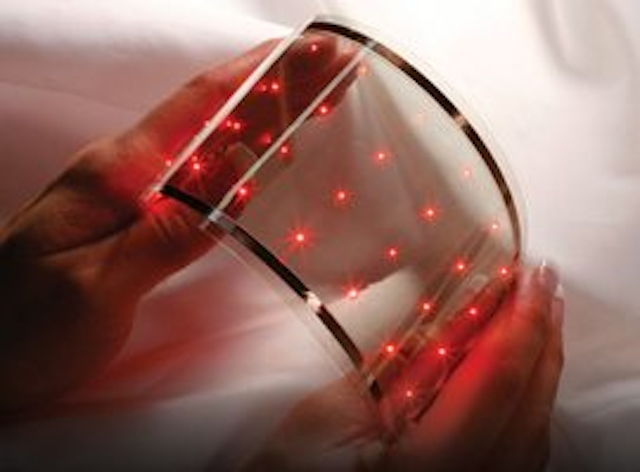 Date Announced: 09 Nov 2009
-- Introduced at 2009 SEMA Show
-- Thinnest, Most Flexible LED Lighting Product on the Planet Enhances Creativity, Making Amazing Custom Lighting Schemes a Cool New Reality
LAS VEGAS -- Grote Industries introduced the first commercially available versions of its new LightForm flexible LED lighting film technology during a press conference at the 2009 SEMA Show today.
"At less than 1 millimeter thick, LightForm flexible LED lighting film enables users to quickly and easily install LED lighting in tight spaces that were previously inaccessible to vehicle lighting and can even be sewn into fabric, "said vice president of sales and marketing, John Grote. "Now customizers and restylers can achieve fantastic interior and exterior LED lighting effects that
were simply unthinkable before today."
[Photo caption: The World`s First Flexible Lighting "Film": At less than 1 millimeter thick, LightForm is a highly advanced, thin, solid-state lighting device that enables users to put LED light in tight spaces and unique places that were previously inaccessible to lighting.]
Grote explained that the new commercialized LightForm flexible LED lighting film is ultra thin and ultra pliable, allowing users to bend lighting around corners, over contoured areas and into complicated shapes. He noted that LightForm can be folded, cut to fit while lit and can slide into the narrowest crevices and between panels and trim. LightForm also enables users to achieve edge lighting effects that are as bright at one end as they are at the other, and when used with light diffusing film, eliminates the hotspots and bright points of light that are so often associated with traditional edge lighting methods.
Members of the media had their first chance to see an illuminated sheet of the transparent, paper-thin LightForm, as samples were passed around the afternoon press conference. Examples of the newly commercialized LightForm strips were also examined by the audience.
LightForm flexible LED strips come in power strips and extension strips and each power strip can illuminate up to two extension strips.
Each LightForm flexible LED strip measures 10 inches (254 mm) long, 0.5 inches (12.7 mm) wide and is less than 1 millimeter thick. LightForm flexible LED strips are expandable; up to three, 10-inch segments can be connected, providing up to 30 inches (762 mm) of red, amber, green or blue LED lighting. The strips come with an easy peel-and-stick adhesive backing that sticks to virtually any clean
surface.
"The marketplace is extremely receptive to this product concept and is ready to apply it to a wide variety of vehicles," Grote said, citing a recent study of the restyling market conducted by Grote Industries. "A vast majority of restylers responded favorably or very favorably to the product, and marine, motorcycle and trucking uses were singled out in addition to automotive applications." Grote said that virtually 99 percent of respondents thought that a significant market exists for LightForm.
Contact
OctaneVTM Rick Ashley, 317-920-6105
E-mail:rashley@octanevtm.com