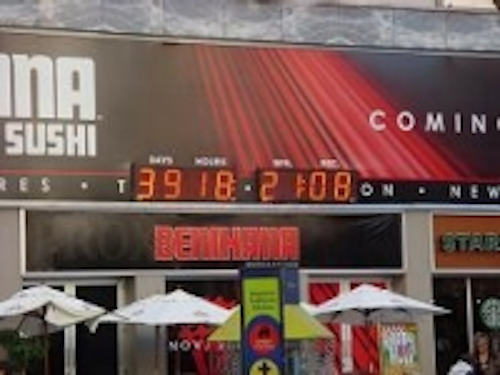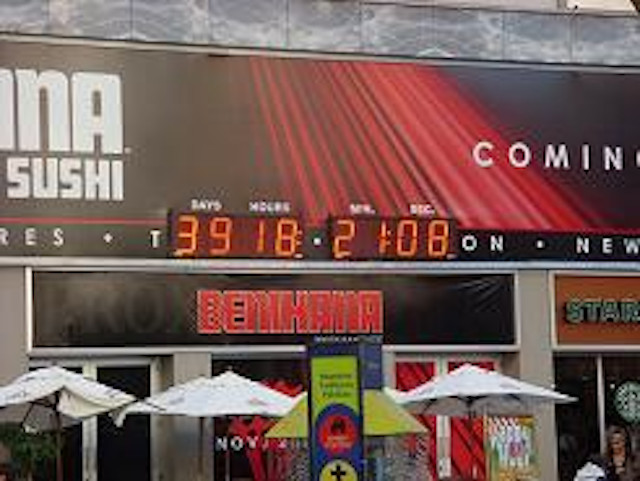 Date Announced: 18 Nov 2009
The international chain of Japanese food comes to Argentina with an investment of US$5 million with a new concept in Japanese cuisine and entertainment. The gastronomic company arrives in the country linked to the investor group Avicar. The proposal stands out by offering a complete experience of traditional Japanese cuisine. The first of the three franchises will be located at Avenida Coronel Diaz and Arenales, in the Alto Palermo Shopping, which is part of the malls group controlled by IRSA.
Benihana now has over 6,000 employees worldwide and nearly 100 stores.
An electronic countdown clock of Multiled Company is counting the days left until the opening.
Contact
Daniel Carnaghi
E-mail:ventas@multiled.com.ar
Web Site:www.multiled.com.ar