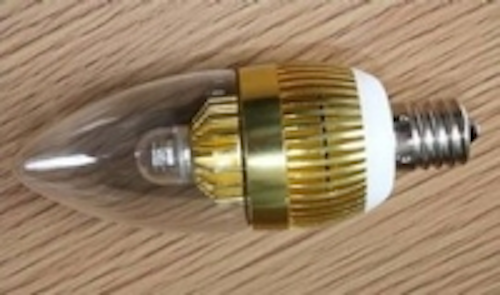 Date Announced: 20 Nov 2009
Unlike traditional lights lamps sources LED's do not get hot, so very little energy is wasted as heat. LED's also do not produce ultraviolet or infrared rays which are light waves which can not be seen by the human eye. What LED's do is convert a higher percentage of energy into light within the visible spectrum which means that less power is required to produce the same amount of useful lights.
The life time of LED replacment lamps is around 50,000 hours; that means that under normal use LED lights bulbs will not need replacing for 12 years. Using LED lamps means that replacement lights bulbs costs are reduced, as well as man hours spent replacing the lamps. Most LED lamps consume between 1 and 3 Watts of energy. This means that the electricity cost to run an LED street lights bulbs is much lower than standard incandescent, compact fluorescent and halogen lights lamps. In some cases switching to LED lamps can yield a 95.4% saving on electricity charges.
Shanghai aisan electronics Co.,Ltd is a modern hi-tech enterprise specialized in the R&D, production and sales of LED lights bulbs in Shanghai China.our website:www.led-light-aisan.com
Model Number: AIE-5005
Input Voltage: AC 85~264V/12VDC/24VDC
Lamp Base:E27
LED power:3W LED quanity:3
LED Maintain Flux:300 LM
Contact
Address:8th floor,No.45,East Yannan Road,Shanghai,China Zip: 200002 Tel: +86-21-57659845 Fax: +86-21-63374402
E-mail:sales@led-light-aisan.com
Web Site:www.led-light-aisan.com