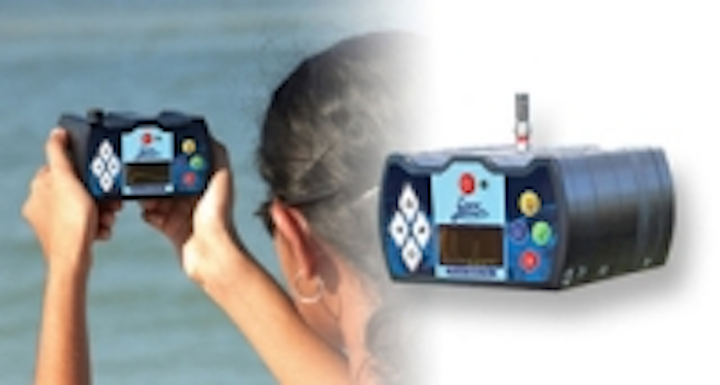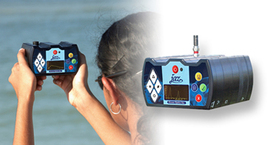 Date Announced: 16 Nov 2009
The Ocean Optics JAZ Light Meter from Pro-Lite is a pre-configured, pre-calibrated, portable spectroradiometer that tells the truth, the whole truth and nothing but the truth when it comes to reporting the illuminance (lux) from LEDs and solid state lighting (SSL).
The JAZ Light Meter is based upon a CCD spectrometer, but unlike standard instruments, the JAZ is fully self-contained and does not need to be tethered to a PC. With on-board photometric processing, plus battery pack, data storage and an integrated OLED display, the JAZ Light Meter is the first truly portable spectroradiometer for measuring the spectral irradiance and illuminance of light sources.
The JAZ Light Meter functions as an illuminance colorimeter but unlike tristimulus filter-based meters, the JAZ reports the correct illuminance (in lux) regardless of the type of light source under test. It has become common knowledge that inexpensive lux meters can give very misleading readings with narrow spectrum light sources such as LEDs. For comparison measurements on two similar LED devices, that may not be an issue, but if you care about the absolute illuminance, chromaticity or colour temperature of your light source, the accepted wisdom is that you should use a spectroradiometer1. The only drawback has been that scanning spectroradiometers are bulky, slow and expensive, whilst compact CCD array spectrometers - whilst fast and affordable - have needed to tow a PC around with them.
The JAZ changes all that. It is the first totally portable spectroradiometer that can be taken out of the laboratory - just point the JAZ at your light source and it will report the exact illuminance. Data is saved to an on-board SD card memory and you can download your measurements to your PC for further analysis and computation of colorimetric parameters with SpectraSuite software (available separately) when you return to your desk.
Contact
Robert Yeo, Pro-Lite Technology LLP, Cranfield Innovation Centre, University Way, Cranfield, MK43 0BT, United Kingdom. Tel: +44 (0) 1234 436110 Fax: +44 (0) 1234 436111
E-mail:info@pro-lite.co.uk